Adventure awaits four hours northeast of the Twin Cities in a small harbor town. Home to the Apostle Islands National Lakeshore, Bayfield, Wisconsin is a dream for anyone desiring to unwind and explore the great outdoors.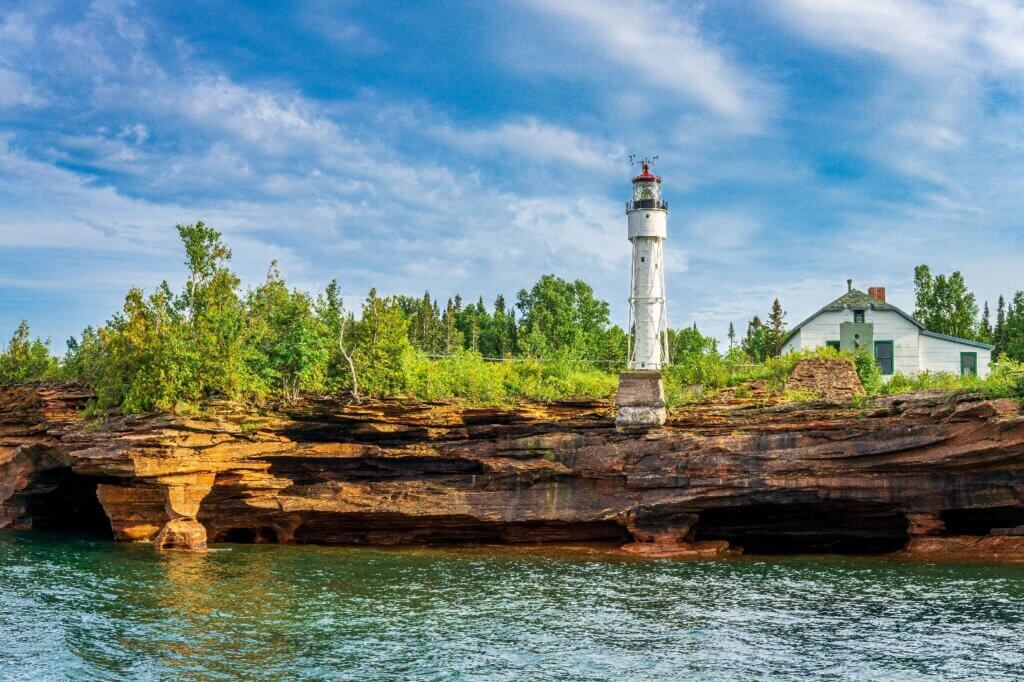 Located on the shore of beautiful Lake Superior, the Bayfield area has plenty to offer with several attractions along the way. Here's why you should start planning your road trip to Wisconsin's greatest gem today.
Take a Detour in Charming Duluth
As the halfway point between Bayfield and the Twin Cities, Duluth offers a stunning downtown district with fascinating museums and an eclectic collection of restaurants and shops along the water.
Connecting Duluth's shipping and tourism districts, the popular Aerial Lift Bridge makes a great photo op. Adjacent to the bridge is Canal Park which boasts a creative market offering live performances, a sports arena,  playground, scenic views of the lake, and more.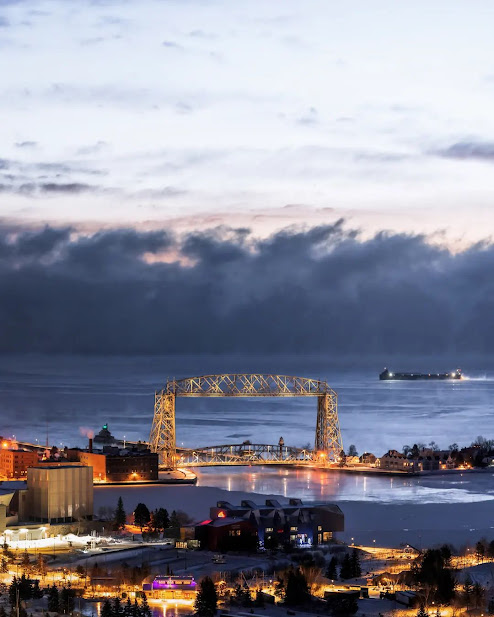 While you're there, be sure to check out the free Lake Superior Maritime Visitor Center, where patrons get a glimpse of what it was like traveling by ship a century ago along the often wicked Great Lakes. Or, visit the Lake Superior Railroad Museum, which was recently voted "best transportation museum in America" by USA Today readers. There you'll find interactive exhibits, collections of model trains, and even get to experience a "lakefront ride" on the North Shore Scenic Railroad.
Year-Round Fun in Bayfield:
After exploring Duluth, your next stop: Bayfield! Once you arrive, it will not take long to realize how special the area is.
Note: Be sure to take State Highway 13 for the best sights along the water. 
Touring the Apostle Islands
Due to its gorgeous sea caves, lighthouses, trails, kayaking, boating and camping opportunities, the Apostle Islands National Lakeshore is known as the "crown jewels of Lake Superior."  It's the perfect escape from the everyday stresses of city living.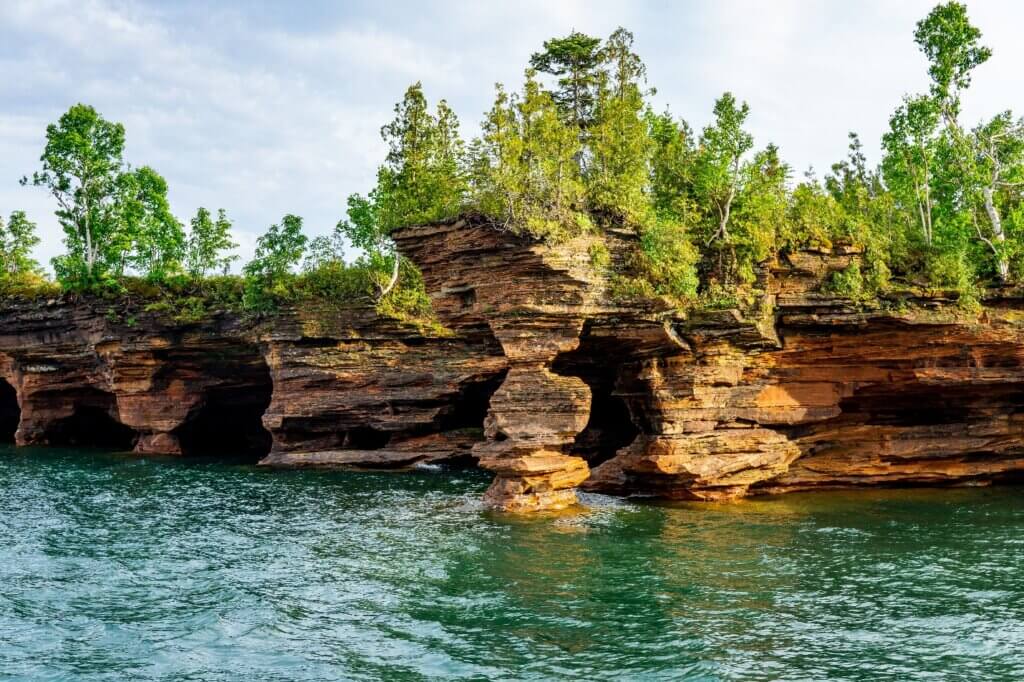 Comprising a 12-mile stretch of mainland and 21 of the archipelago's gorgeous 22 islands (Madeline Island is not included in the national lakeshore), Apostle Islands Cruises offers narrated sightseeing tours and shuttles to the islands and offshore locations throughout the park.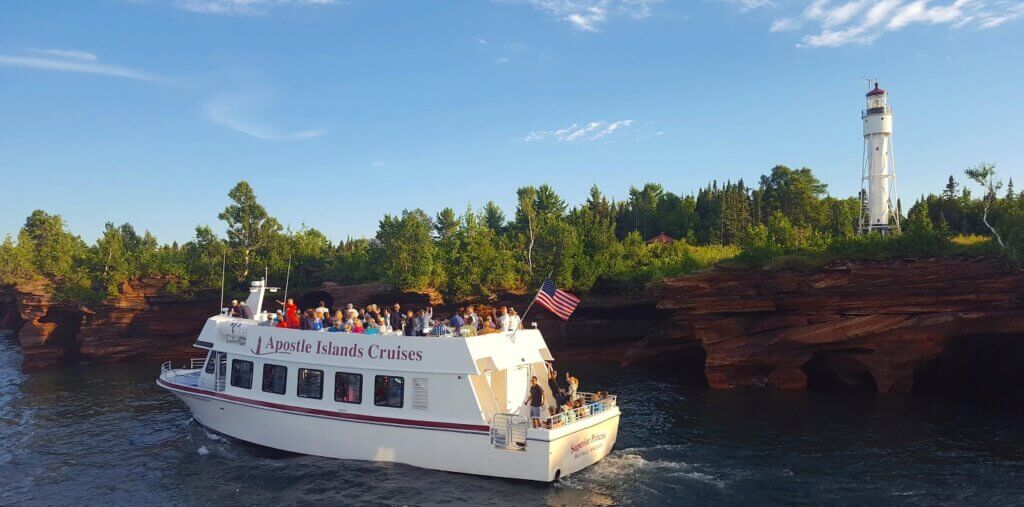 The Best Tour?
Passengers rave about the Cruises' 55-mile narrated "Grand Tour", which travels through the heart of the archipelago, passing extraordinary scenery and wildlife, the beautiful historic Raspberry and Devils Island Lighthouses, and breathtaking sea caves and sandstone formations that have been carved out by Lake Superior over thousands of years.
The tour is 2.5 to 3 hours long and leaves from Bayfield daily from late May to mid-October.
Berry Fresh: Find & Pick Your Favorite
Known as the "Berry Capital of Wisconsin," Bayfield is surrounded by berry farms and orchards known as the "Fruit Loop," where people can tour and pick their own. Fresh strawberries, blueberries, cherries, currants, gooseberries, and raspberries are just some of the many fruits that can be gathered during warmer months.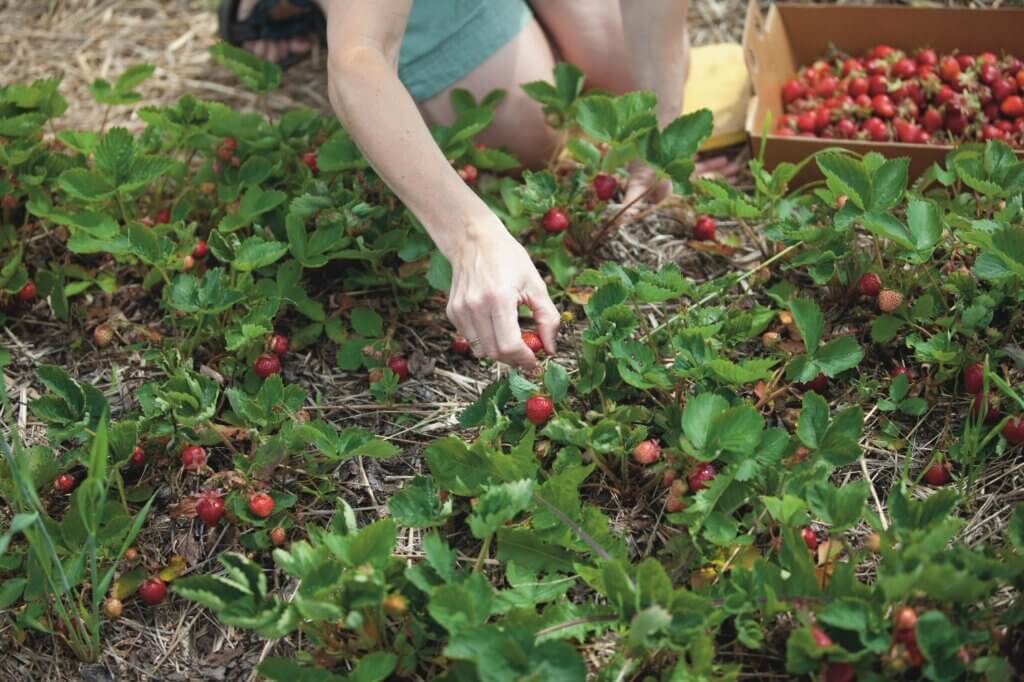 Turn-of-the-Century Charm: Cruise to Madeline Island
Catch the ferry from Bayfield to Madeline Island, the largest of the Apostles which offers self-guided adventures, art classes, a museum, and more. Or just spend your time relaxing at one of Bayfield's many lakefront parks before getting a bite to eat.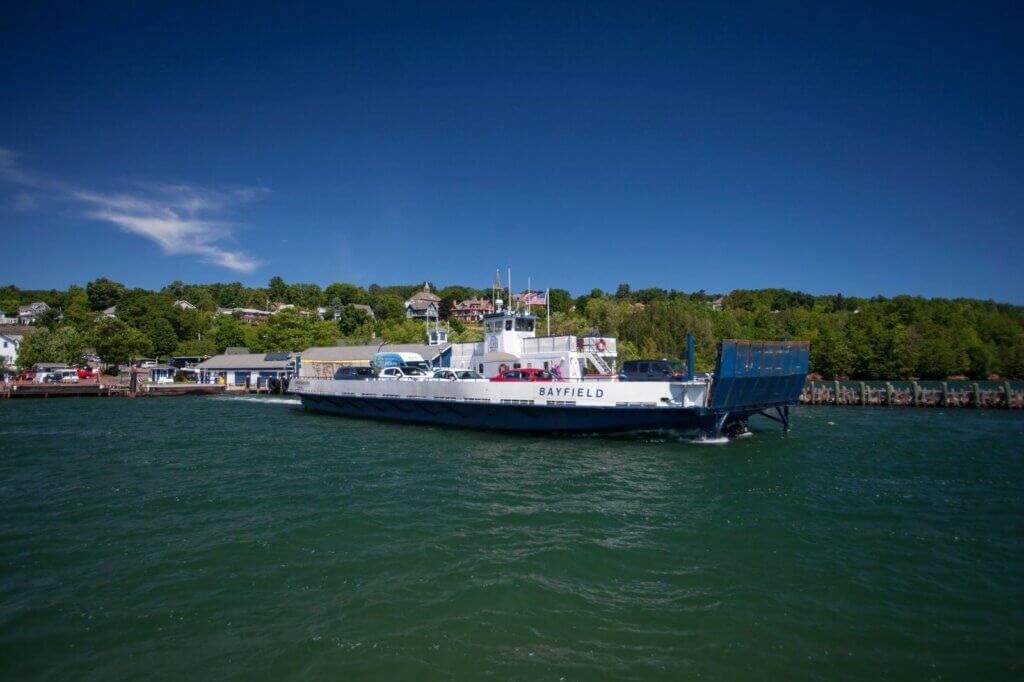 Festivals Galore
Toward the end of summer, Bayfield hosts the Festival of Arts, where over 90 artists gather to showcase their work in a juried show. Attendees can enjoy live music on the lakefront and tour open house galleries. It's a great time for residents and visitors alike.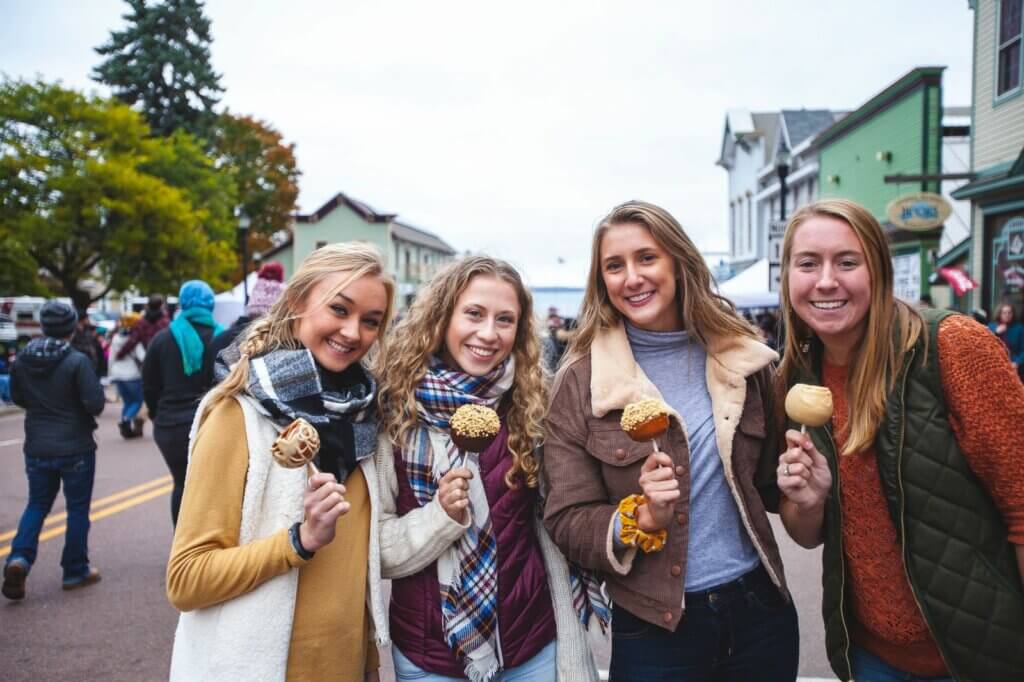 In early October, the Bayfield Apple Festival is by far the area's most popular event, drawing more than 50,000 people to pick their own apples and sample endless apple treats offered by numerous vendors.
A Literal Hiker's Dream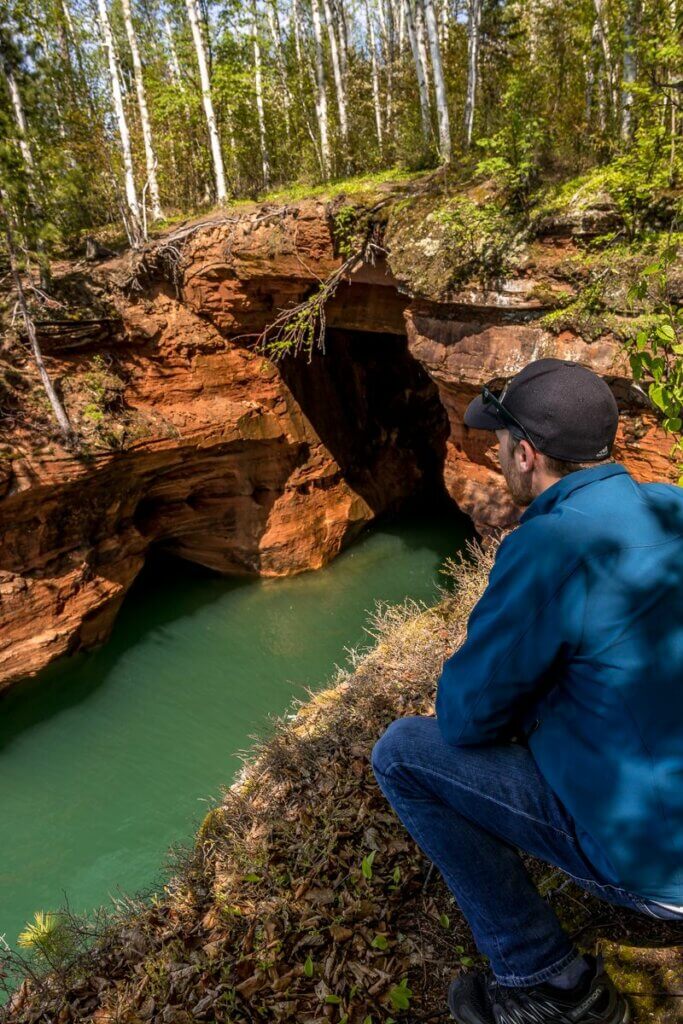 You won't regret making the trek for these sights. The national lakeshore is also a hiker's paradise. With fifty miles of maintained trails on the islands, the paths provide access to lighthouses, abandoned quarries, old farm sites, historic logging camps, beaches, campsites, and scenic overlooks.
Unique Shopping Options
Bayfield also takes pride in the local arts and culture scene. While exploring, you'll discover candy shops that make delicate treats right before your eyes, handcrafted pottery, and beautiful artwork that you can take home with you to have a memory of your trip.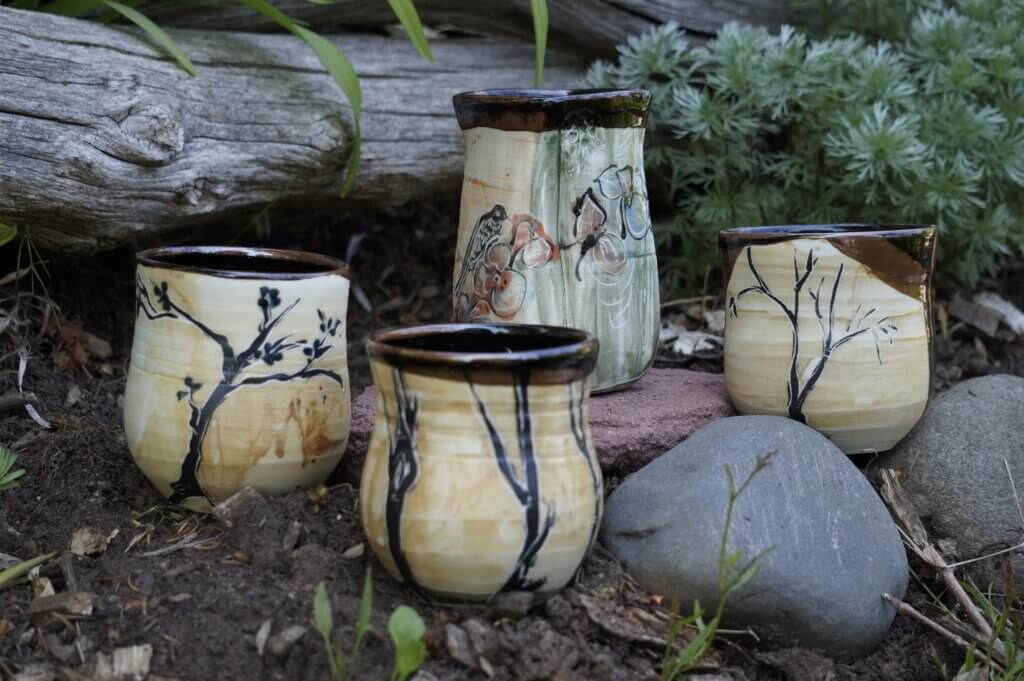 On the Way Home: Discover Ashland's Famous Murals and a Historic Lighthouse
Thirty miles south of Bayfield is another beautiful harbor town. Known as the "Historic Mural Capital of Wisconsin," Ashland's rich history is highlighted in the 21 vibrant murals found around the city. The displays feature lumberjacks, military veterans, railroads, and so on.
Another attraction is the Ashland Breakwater Lighthouse. Opened in 1915, Ashland Breakwater Lighthouse is located at the end of a long and detached breakwater, which creates an artificial harbor. The tower shape is cylindrical, with a watch room on a hexagonal pyramid tower.
The Bayfield area offers a wonderful selection of lakeview hotels, cabins, cottages, or campgrounds if you're interested in staying longer than a day. Book your trip now!
The best way to see the islands is on an Apostle Islands Cruise — be sure to reserve your seats in advance!