As an authorized concessioner for the Apostle Islands National Lakeshore, Apostle Islands Cruises offers narrated boat tours of the Stunning historic lighthouses, abandoned quarries, old farm sites and logging camps, beaches, campsites, and scenic overlooks can all be found along over 50 miles of maintained trails in the Apostle Islands National Lakeshore. So, we compiled the 5 best hikes in the Apostle Islands that we're sure will become your favorites, too.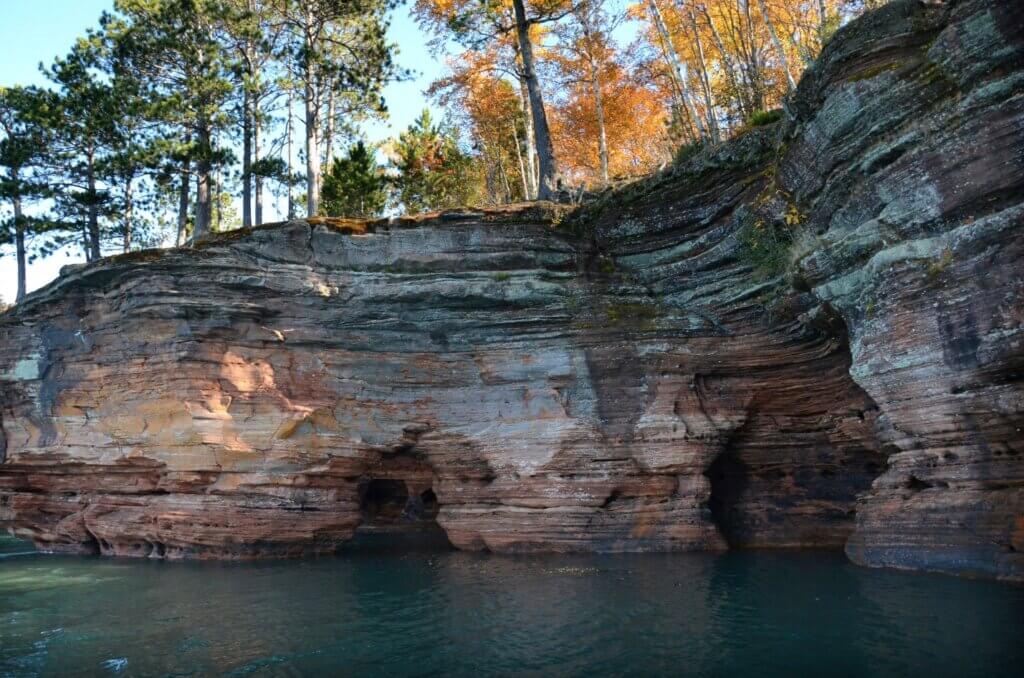 Exploring the archipelago – which is made up of 21 islands with naturally carved sandstone formations and sea caves near Bayfield, Wisconsin – by foot provides some of the most tranquil experiences and intimate views.
Located along Lake Superior, here's why people are saying the Apostles offer some of the best trails in the state:
1. Stockton Island – visit a lagoon, beach, brownstone quarry site, and more!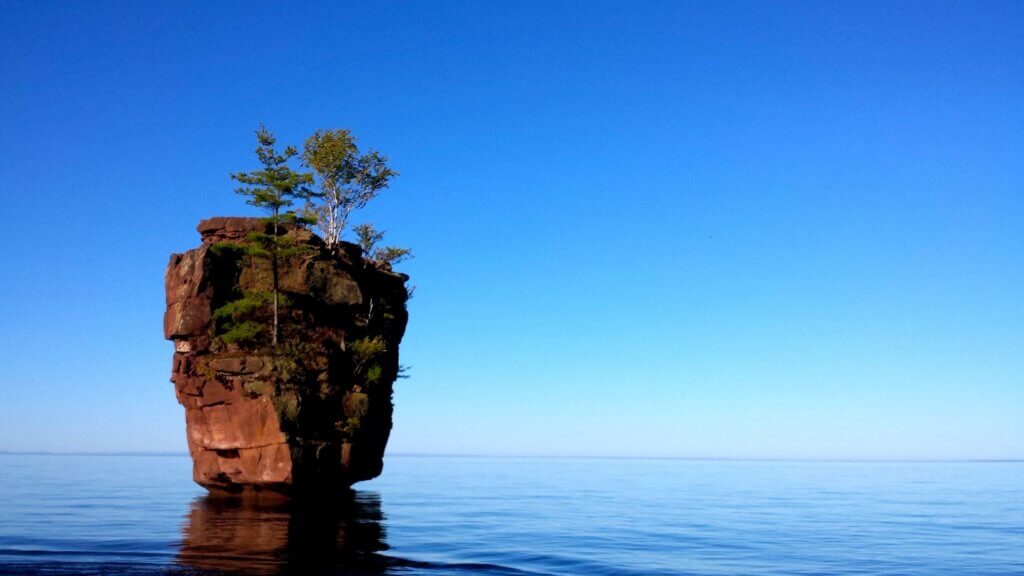 Stockton Island has around 14 miles of scenic trails where hikers can check out a lagoon, beach, bogs, dunes, deep forest, and brownstone quarry site. Don't miss the "singing sands" at Julian Bay Beach! Apostle Islands Cruises offers boat shuttles to day hikers that want to first enjoy a leisurely spin on the lake before hitting the trails.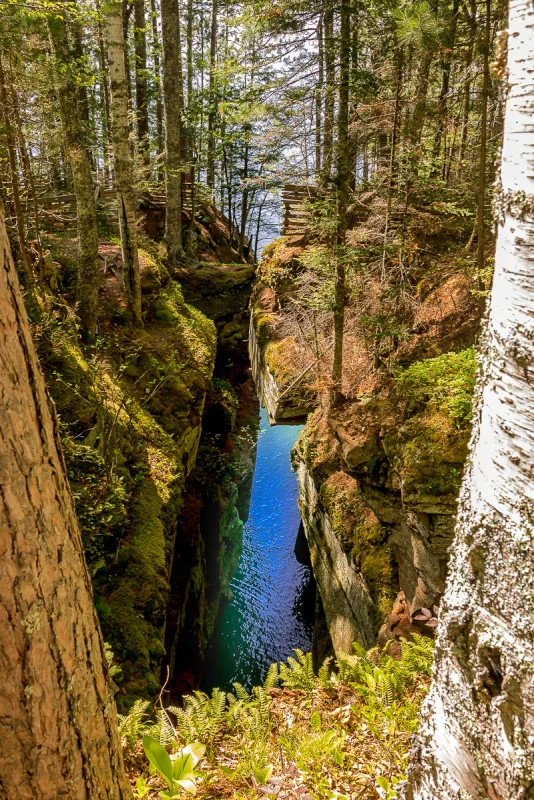 You can also find incredible scenic sights on Stockton Island, such as a crevasse, natural arch, and an amazing standing rock formation just off the shore. Be on the lookout for the island's flowers, wild fruit, and serene fauna.
2. Sand Island – see a historic lighthouse and remnants of the Town of Shaw
Forests, old farm clearings, foundations, remnants of old vehicles and structures help tell the fascinating stories of Sand Island. Various trails throughout lead to the Sand Island Lighthouse, Swallow Point Sea Caves, an old farm site, and more.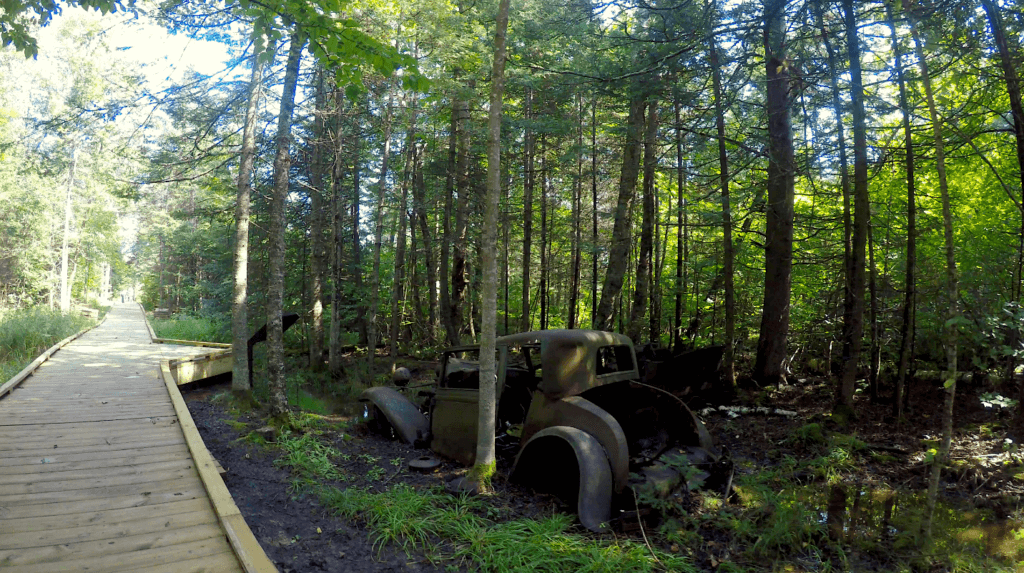 3. Oak Island – the best beaches in the Apostle Islands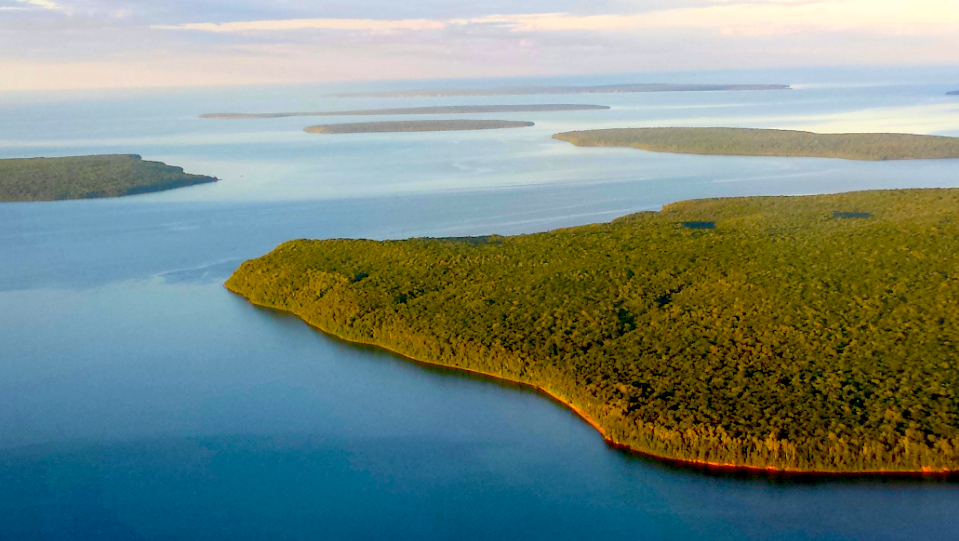 Oak Island offers 12 miles of shoreline and 11 1/2 miles of hiking trails, including one that leads to a 200' lookout point. A diverse habitat of sandstone ledges, sandy beaches, and rocky bluffs make up the rustic island.
4. Outer Island – check out an old logging camp and lighthouse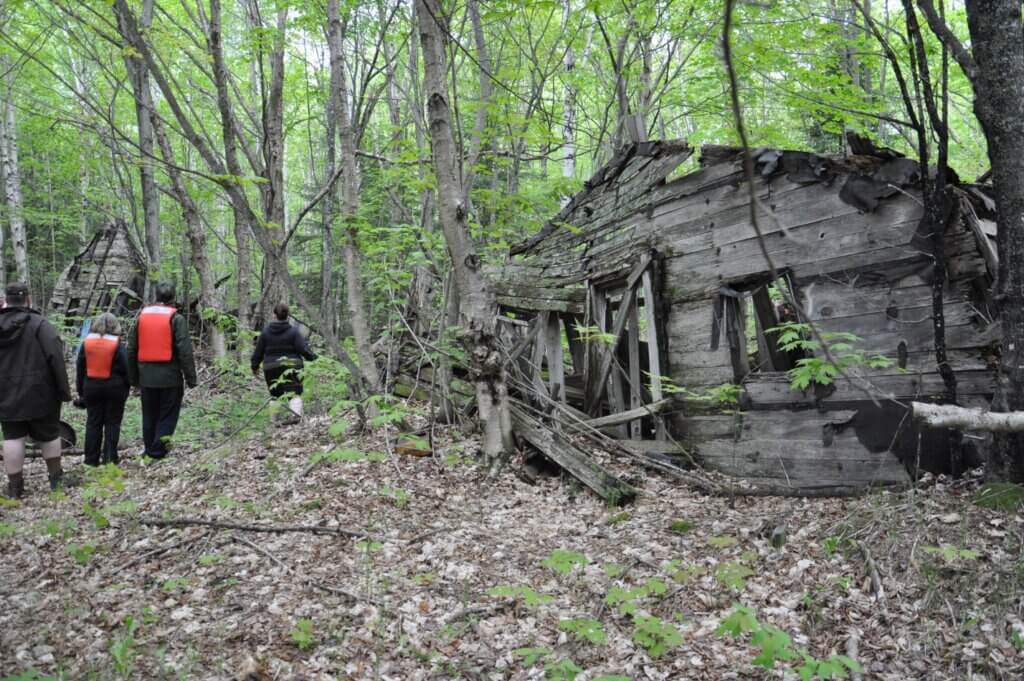 Outer Island has a unique sand spit at the southern end, along with remnants of an old railroad and buildings throughout. Known for being one of the most treacherous islands to get to, the Lullaby Logging Camp and the Outer Island Lighthouse can be found among the gorgeous trails.
5. Most Popular: Meyers Beach Sea Cave Trail
With views of hardwood forests, Lake Superior, and the mainland sea caves, the Lakeshore Trail near Meyers Beach is arguably the most popular hiking area in the Apostles due its accessibility. In the winter, ice forms in the caves, creating magical formations that people travel hundreds of miles to visit.
Bonus: Tour the Apostles by Boat
Along with its shuttle services, Apostle Islands Cruises offers narrated sightseeing tours of the islands. Passengers rave about the company's 55-mile narrated "Grand Tour", which travels through the heart of the archipelago, passing extraordinary scenery and wildlife, the beautiful historic Raspberry and Devils Island Lighthouses, and breathtaking sea caves and sandstone formations that have been carved out by Lake Superior over thousands of years. The tour is 2.5 to 3 hours long and leaves from Bayfield daily from late May to mid-October.