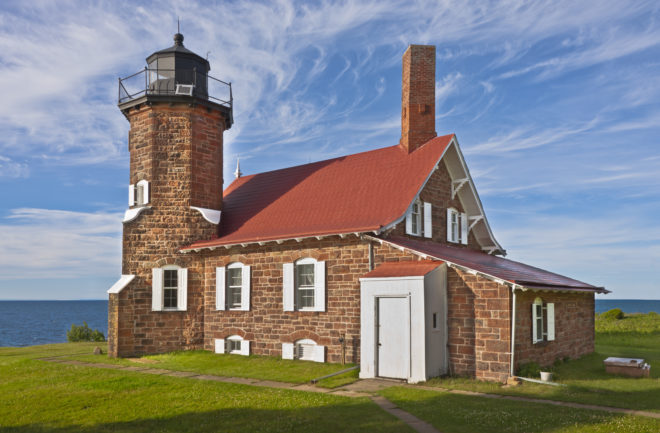 Sand Island Lighthouse
Built in 1881
Automated in 1921
Light moved to steel tower c.1933
Light moved back to lighthouse 1985
Still in service, guided tours available
New Michigan Island Light Tower
Built in Pennsylvania in 1880
Dismanteled 1918
Re-erected on Michigan Island 1929
Automated 1943
Still in service, guided tours available
Raspberry Island Lighthouse
Built in 1862
Placed in service 1863
Enlarged 1906
Automated 1947
Light moved outside building 1957
Guided tours available
Shuttle boat schedule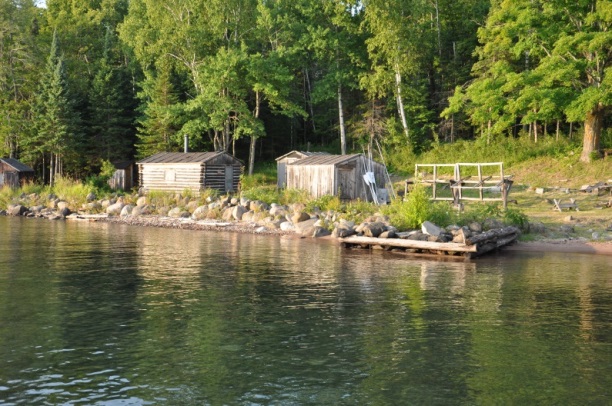 Manitou Island Fish Camp
Built in 1890's
Used as a camp for fisherman and a weekend retreat until the 1930's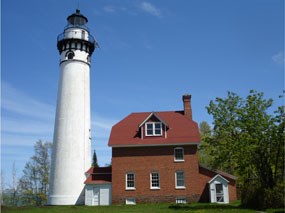 Outer Island Lighthouse
Built in 1874
Automated 1961
Temporarily closed to public access due to construction activity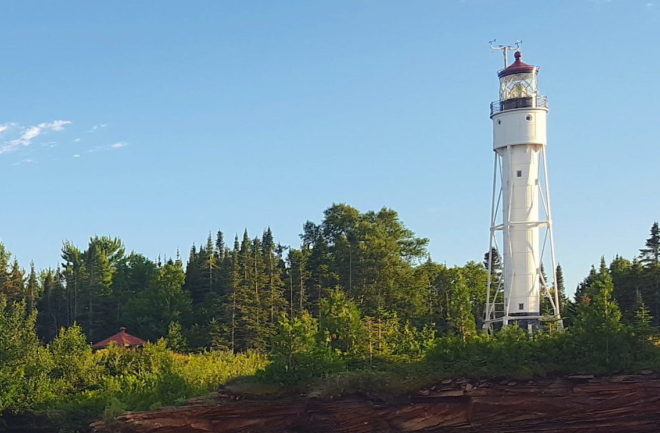 Devils Island Light Tower
Temporary tower built in 1891
Permanent tower built in 1898
Permanent tower placed in service 1901
External braces added 1914
Automated 1978
Lens removed 1989
Lens replaced 1992
Still in service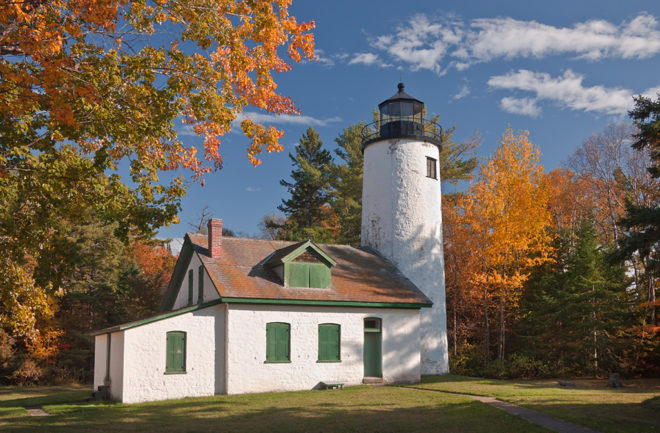 Old Michigan Island Lighthouse
Built in 1856
Place in service 1857
Abandoned 1858
Re-lit 1969
Retured 1929
Guided tours available
New museum exhibits open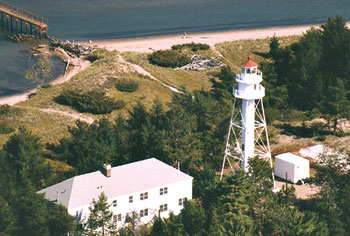 La Point Lighthouse, Long Island
Built in 1897
Automated 1964
Still in Service, not open to public
Discover Pictured Rocks National Lakeshore, America's first National Lakeshore and one of Mother Nature's treasures. Cruise along Superior's shoreline and take in brilliantly colored cliffs and seas caves, cascading falls, and pristine beaches. Lovers Leap, Indian Head, Miners Castle, and Chapel Rock are landmarks that anchor the many tour highlights.
Immerse yourself in the history of the Thunder Bay National Marine Sanctuary. Explore Huron's hidden shipwrecks from Lady Michigan's glass-bottom viewing deck. Preserved shipwrecks, scenic shorelines, and majestic lighthouses highlight this unique Lake Huron tour.
Cruise the waters of the St. Clair River into mighty Lake Huron. Pass under the Blue Water Bridge and take in Michigan's oldest working lighthouse, the Fort Gratiot Lighthouse, standing proud along Lake Huron's shoreline. Get a unique, up-close view of passing freighters!
Experience panoramic views of the Mackinac Bridge, majestic Mackinac Island, and some of Lake Huron's oldest lighthouses. Star Line's Hydro-Jet Ferries produce distinctive 35′ rooster tail spray and offer an unforgettable ferry ride to Mackinac Island.