Located just off the shore of Bayfield, Wisconsin, the Apostle Islands National Lakeshore isn't just known for its sea caves and sandstone formations – the area is also recognized for providing some of the best night sky viewing, far away from city lights.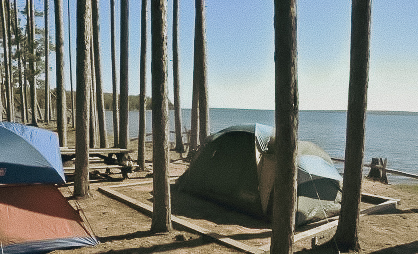 With camping available on 18 of the Apostle's 21 islands, one on the mainland, and several in the Bayfield area, the national lakeshore is a dream for anyone looking to get in touch with nature by enjoying a night under the stars.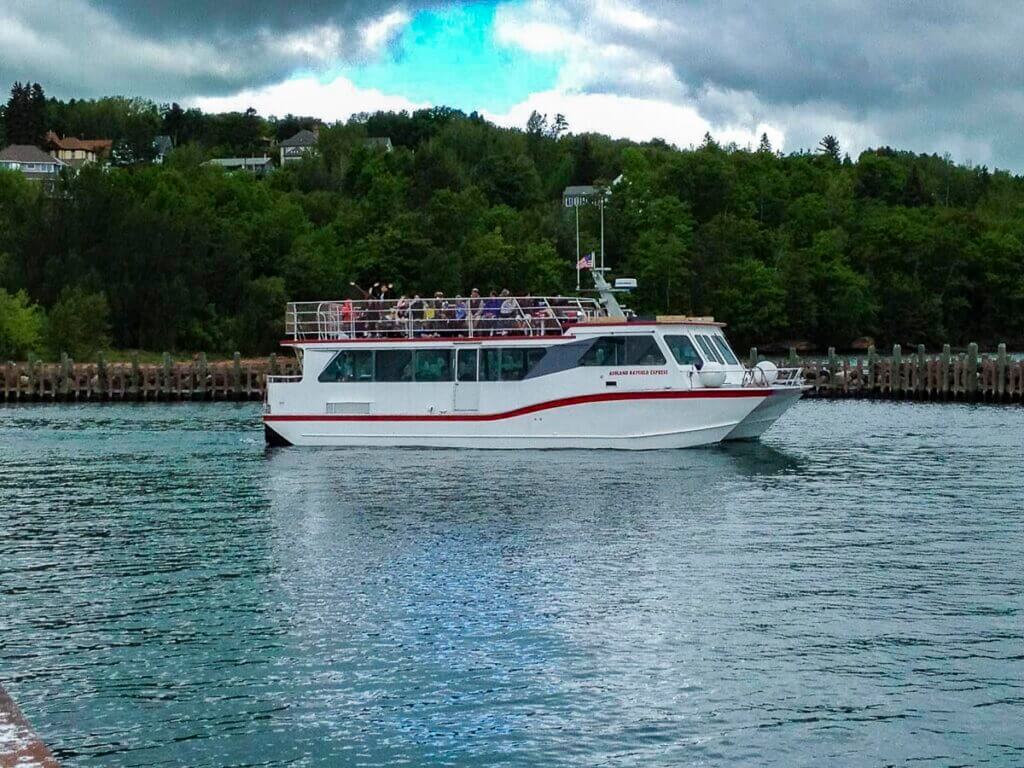 While the mainland campsite is only accessible by kayak or a 6-mile hike on the Lakeshore Trail from Meyers Beach, Apostle Islands Cruises offers convenient shuttle services to and from Stockton and Oak islands, two of the most popular to camp at.
Along with its rural charm, here's why people keep coming back to camp in the Apostles:
Visit the Largest Island in the National Lakeshore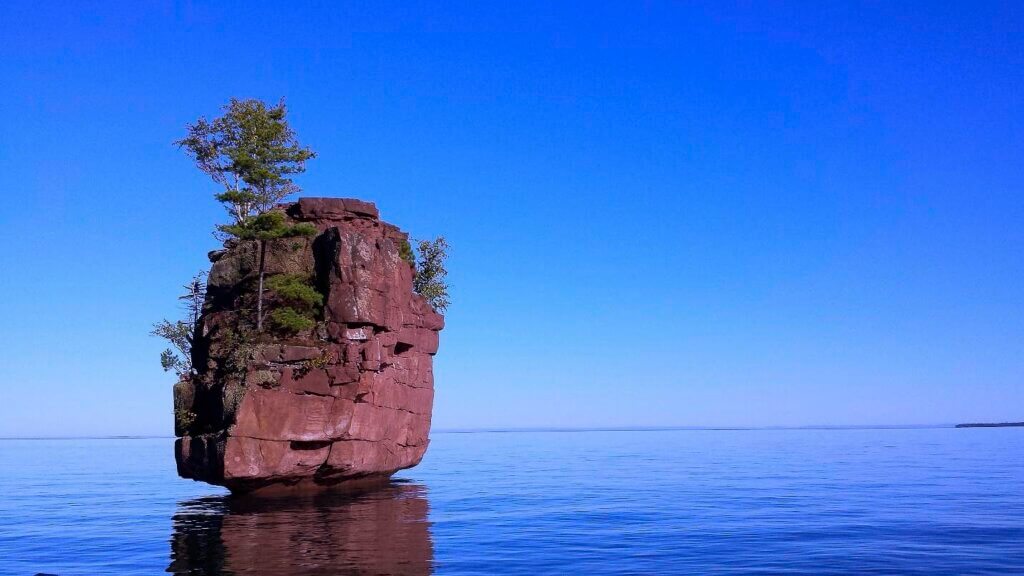 Stockton Island offers beautiful sunsets along with miles of hiking trails, a brownstone quarry site, and pristine beaches, which make for great photo opportunities. The boat ride from the Bayfield City Dock to the island is just a short ride. Shuttles are available from June to September.
Explore the Tallest Island of the Apostles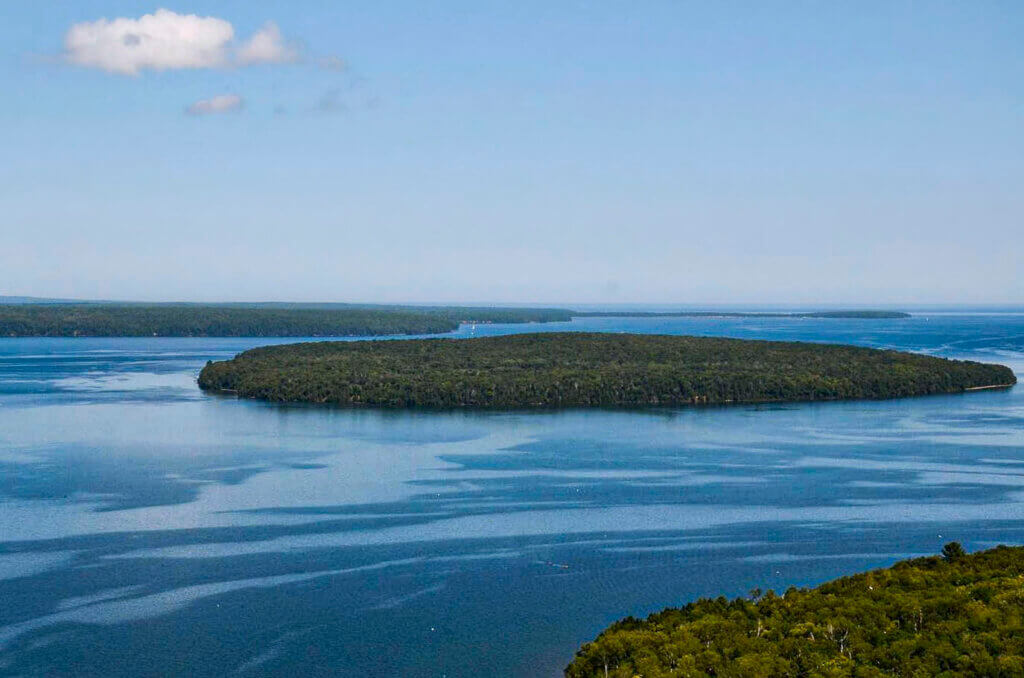 Enjoy the serenity of Oak Island, the tallest of the Apostles. Rich in history, nineteenth-century land surveys note the location of a maple "sugar bush" on the island used by the Ojibwe. From June to September, campers depart Bayfield on Tuesdays, Fridays, Saturdays & Sundays at 2:15 p.m. Oak Island campers are dropped off and picked up on the shuttle's way to Raspberry Island.
Check Out Madeline Island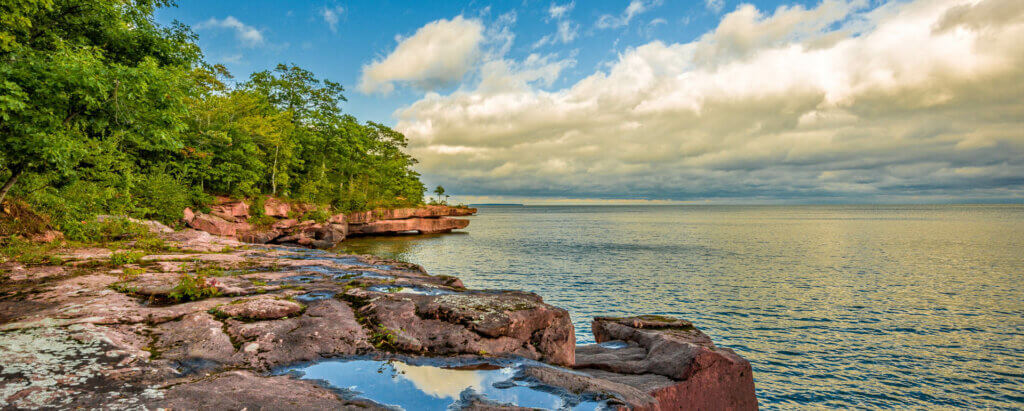 Madeline Island is home to Big Bay State Park, where picturesque sandstone bluffs are found along four miles of Lake Superior shoreline. The park also has a one-mile boardwalk, sandy swimming beach, hiking trails, and a 60-site campground. A short ferry ride from Bayfield to Madeline Island is needed to reach the park. Reserve a camping spot online.
Looking for drive-up camping? Not to worry, here are two local favorites:
Sixty-three wooded and spacious sites with firepits and picnic tables are available at this campground and RV park. The dump station is free to use for guests and hookups for electric, water, and sewer are available. 
Twenty-eight rustic tent and RV sites overlooking Lake Superior can be enjoyed at Dalrymple Campground. Consisting of heavily wooded private sites, Apostle Islands lookout points, electrical hookups, firewood, and more. All sites are first-come, first-served – no reservations allowed.
Please note: There is no drive-up camping available in the Apostle Islands. The islands are only accessible by sea kayak, motor boat, sailboat, shuttle service, or water taxi. Reservations and permits are required for all camping.
Be sure to make your arrangements ahead of time to visit the islands.