Rated one of USA Today's best coastal small towns, the berry capital of Wisconsin, and gateway to the Apostle Islands National Lakeshore, Bayfield is a charming place boasting adventure and hospitality.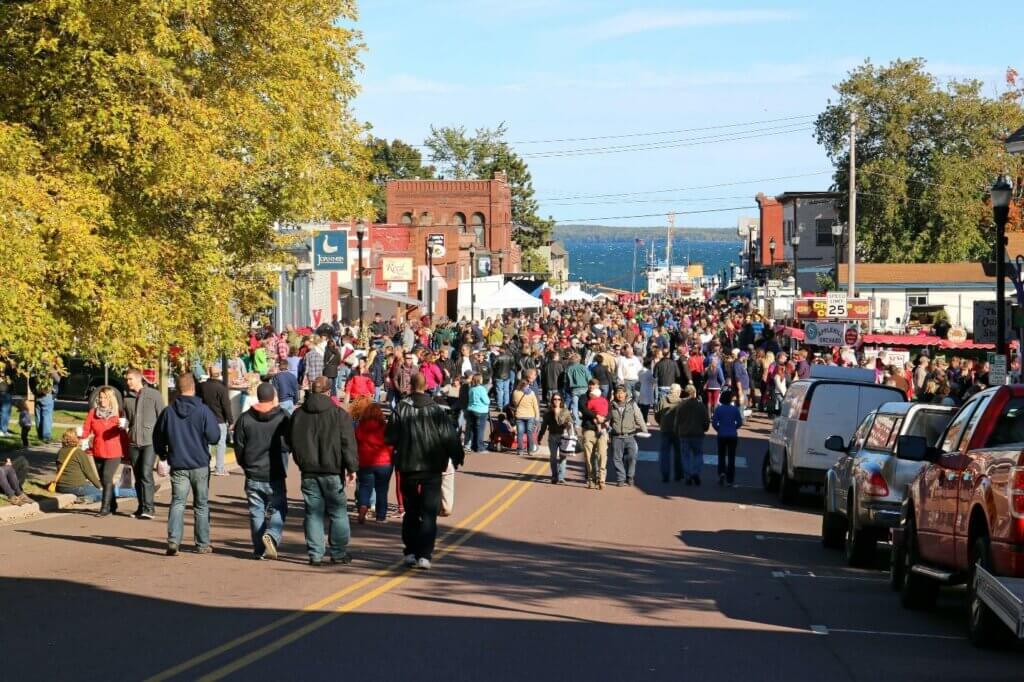 Located on the shore of beautiful Lake Superior, here's how to spend a great weekend in the jewel of Wisconsin:
1. Explore the Apostles by

Boat
Twenty-one islands with breathtaking beaches along Lake Superior, stunning historical lighthouses, plenty of wildlife, and naturally carved sandstone formations and sea caves make up the Apostle Islands National Lakeshore.

Apostle Islands Cruises operates out of Bayfield and provides narrated sightseeing boat rides, hiking and camping shuttles, and water taxi services. Their "Grand Tour" is the most popular and takes passengers on an informative 55-mile scenic cruise. It provides amazing views of historic lighthouses, incredible sea caves, and other natural wonders.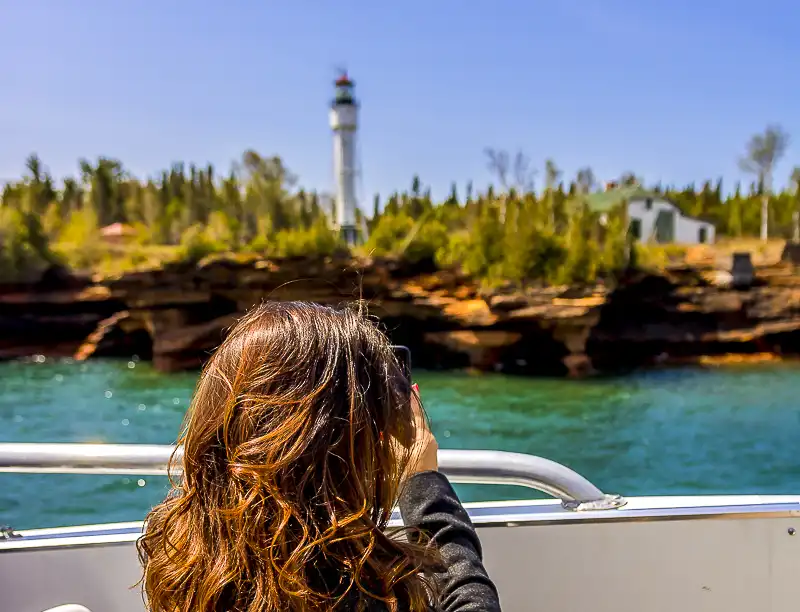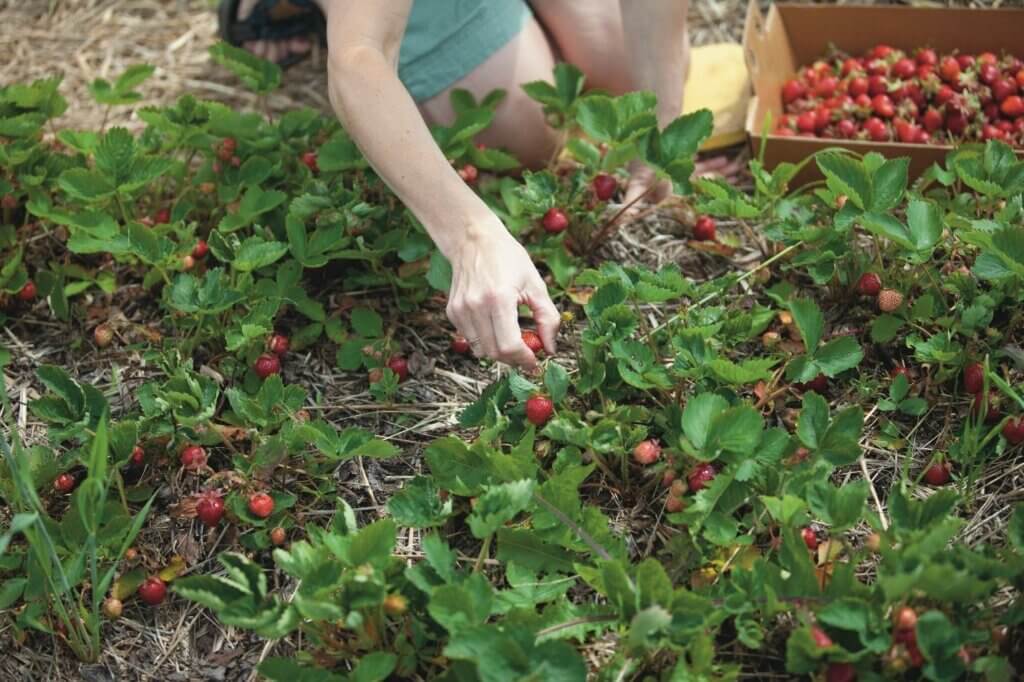 Known as the "Berry Capital of Wisconsin," Bayfield is surrounded by berry farms and orchards known as the "Fruit Loop". People can tour the farms and pick their own finds. Fresh strawberries, blueberries, cherries, currants, gooseberries, and raspberries are just some of the many fruits that can be gathered during warmer months.
Catching a show at the Lake Superior Big Top Chautauqua should be on your radar. Located at the base of Mt. Ashwabay just outside of Bayfield, the Big Top hosts over 60 concerts, shows, and events June through September in an intimate 900-seat "canvas" tent.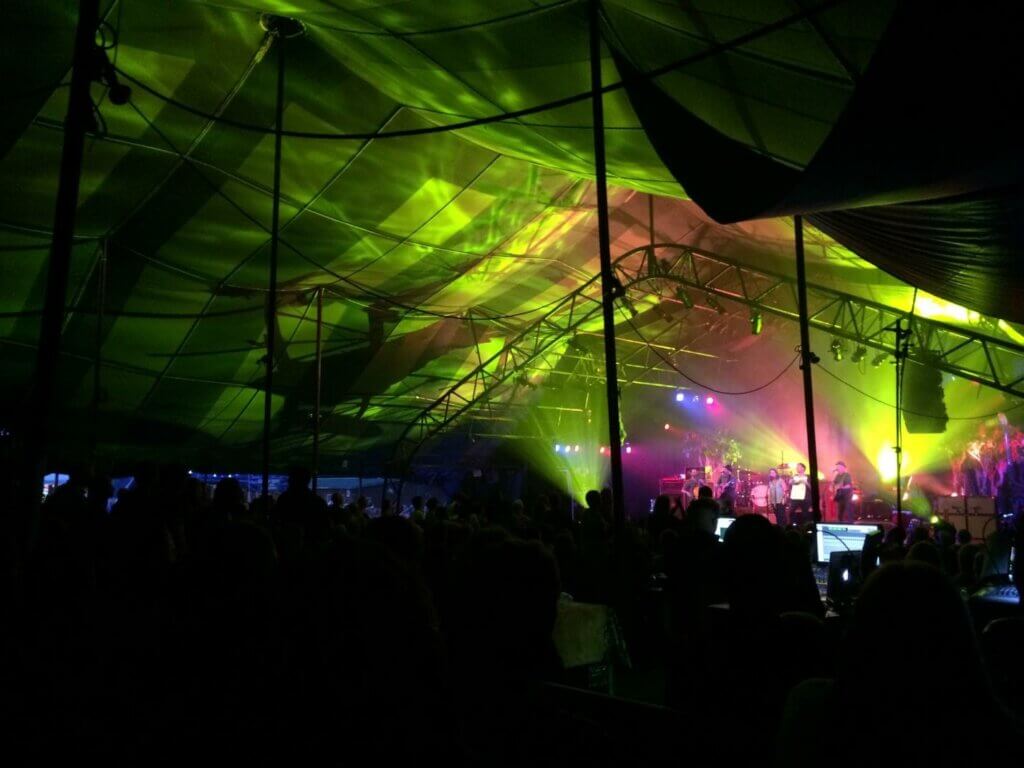 The stage has been graced by the presence of incredible local, regional, and internationally known performers like Johnny Cash, the Beach Boys, and Brandi Carlile, among thousands of others.
4. Wine and Dine in Bayfield
Before the show, visit Bayfield's array of restaurants sure to satisfy anyone's palette. If you're in the mood for American/Italian cuisine, Copper Trout's signature pasta dinners are to die for. Manypenny Bistro's menu has a Turkish flare, offering Döner (Doh- ner), classic gyros and more.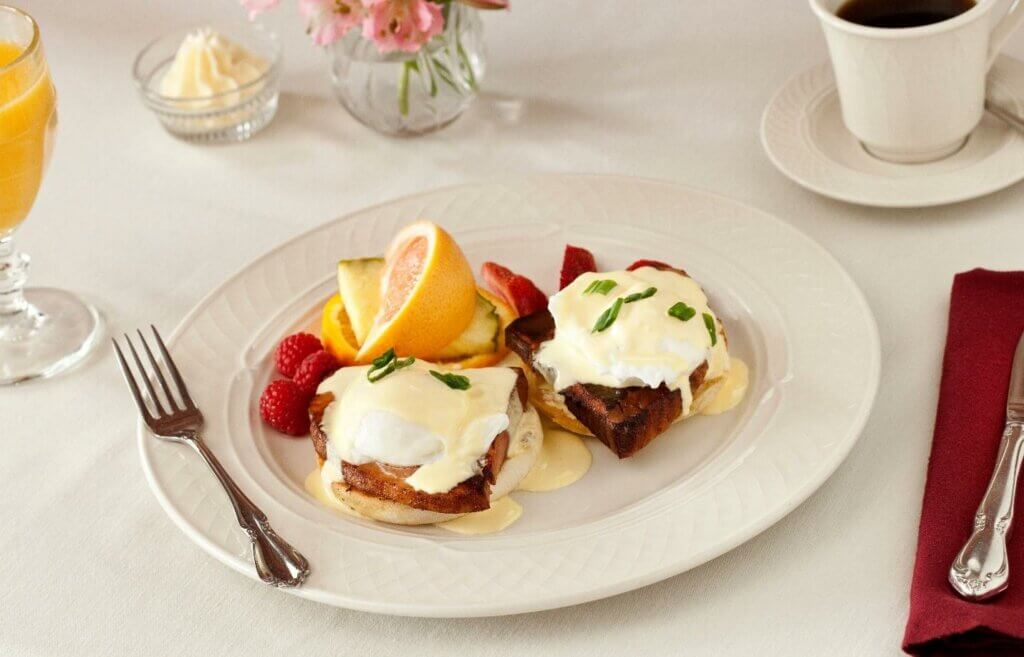 If you want something to wet your whistle, Wonderstate Coffee has fantastic beverages. They also serve food featuring fresh, local, and organic ingredients! Morty's Pub is another local and visitor favorite, offering a huge selection of craft beers and cocktails. These pair nicely with fresh Lake Superior Whitefish, great burgers, homemade chips, fries, sandwiches, and appetizers. 
While you're there, be sure to make a special stop at Copper Crow Distillery, too, the first Native American-owned distillery in the country!
5. The Local Boutique & Antiques Scene
Take a piece of Bayfield back home with you by visiting the many gift shops and galleries in the downtown district.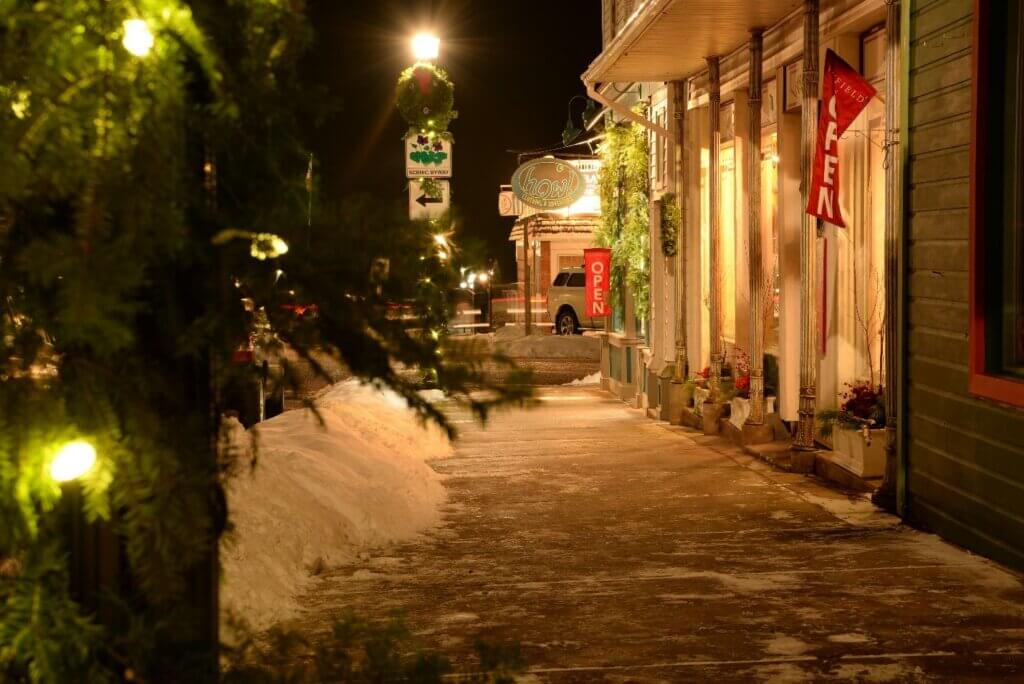 Find eclectic items ranging from handmade porcelain pottery, jewelry, sculptures, and more at Stone's Throw, or buy delicious locally made fudge, jams & jellies, specialty candies, and more at Sweet Sailing. Looking for a new outfit? Check out Brownstone Centre for clothing and accessories, books, gifts, and souvenirs.
A stop at the Bayfield Maritime Museum is a must for history lovers! The organization offers free admission to its displays and artifacts that portray the dynamic nautical history of Bayfield and the Apostle Islands.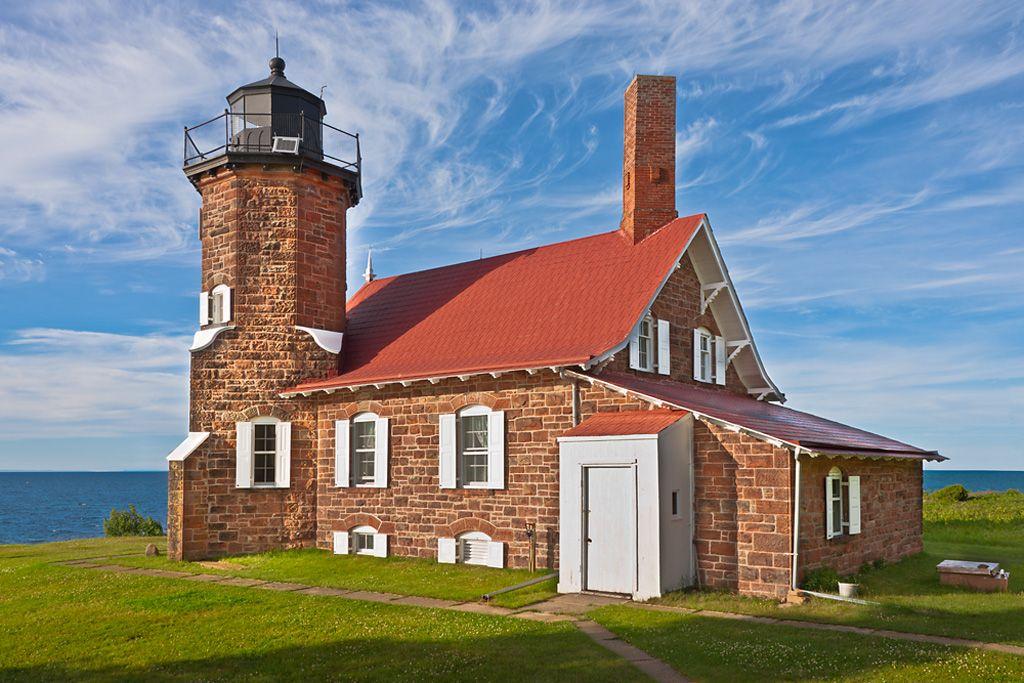 Did you know the Apostle Islands are home to the highest concentration of lighthouses in North America? Since the mid-1800s, the navigational beacons have guided boats around the islands. Learn about how keepers and their families braved the wretched winters aboard an Apostle Islands Cruises tour.
Of course, an obvious reason to visit is Madeline Island. It has miles of sandy beaches, a Robert Trent Jones Sr. designed Golf Course, and one of the top five art and craft school destinations in the US. The island also offers tons of recreational trails perfect for those looking to explore the great outdoors and the largest of the Apostles.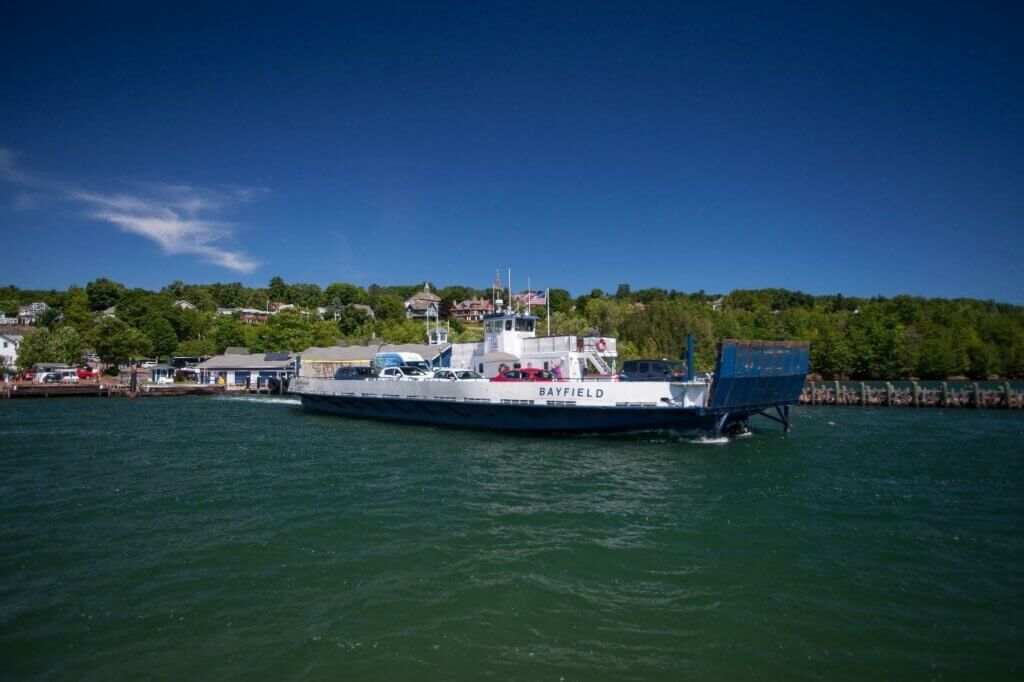 Madeline Island Ferry Line provides transportation between the picturesque towns of La Pointe and Bayfield. The 25-minute voyage offering incredible views of the big lake and several of the islands. Bring your vehicle, bike, or walk on to discover shops, restaurants, self-guided adventures, art classes, a museum, and more.
8. Stay at a Historic Inn
After you're done exploring for the day, unwind at one of Bayfield's inns that are full of character and history. The Old Rittenhouse Inn, the Bayfield Inn, and Pier Plaza each offer gorgeous, cozy rooms and scrumptious food onsite.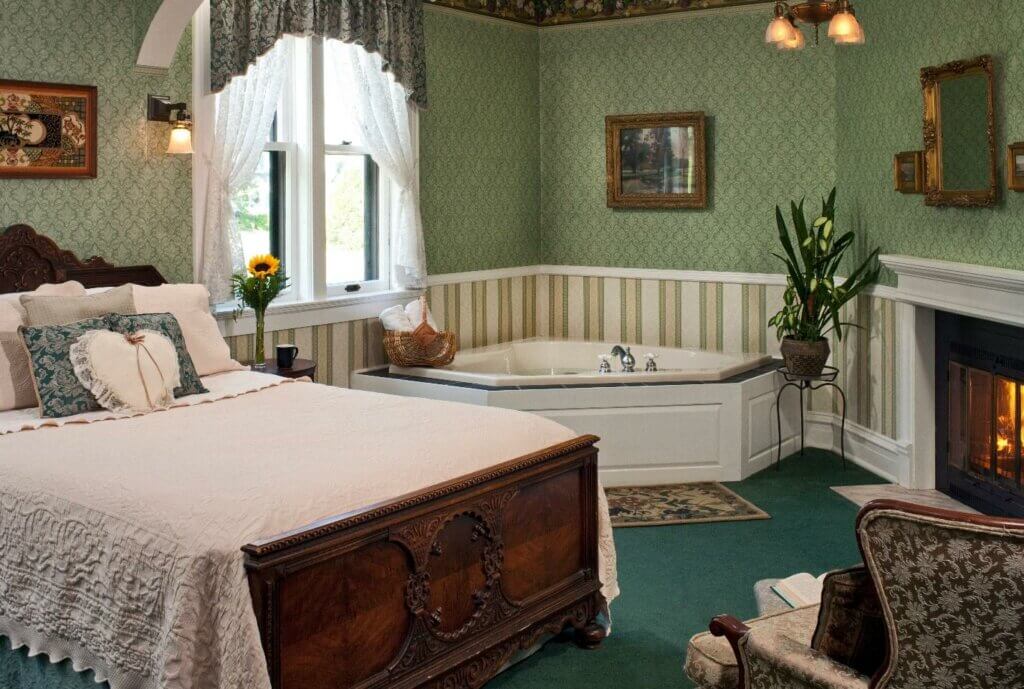 Get the true Bayfield experience by staying with these family-owned and operated hotels. Each offering views of magical Lake Superior, you're sure to have a relaxing and unique experience.