Twenty-one islands with breathtaking beaches along Lake Superior, stunning historical lighthouses, plenty of wildlife, and naturally carved sandstone formations and sea caves make up the Apostle Islands National Lakeshore. Serving the public within the national lakeshore as an authorized park concessioner in Bayfield, Wisconsin, Apostle Islands Cruises provides narrated sightseeing cruises, kayaking tours, hiking and camping shuttles, and water taxi services.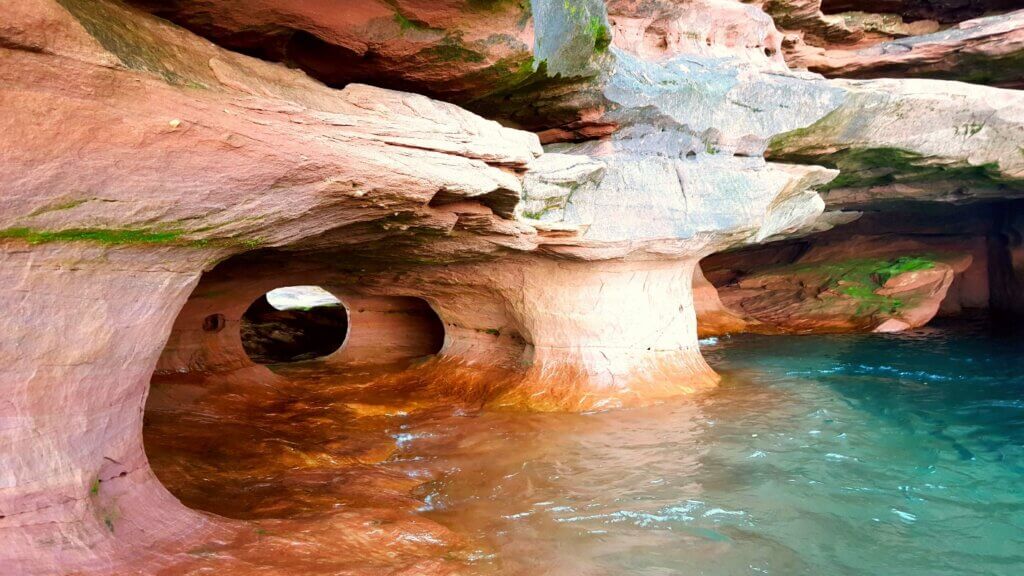 Experience the "jewels of Lake Superior" onboard! Here's everything you need to know before booking a trip with Apostle Islands Cruises:

---
The Grand Tour: Cliffs, Lighthouses, and Sea Caves
Approximate cruise length: 2.5 to 3 hours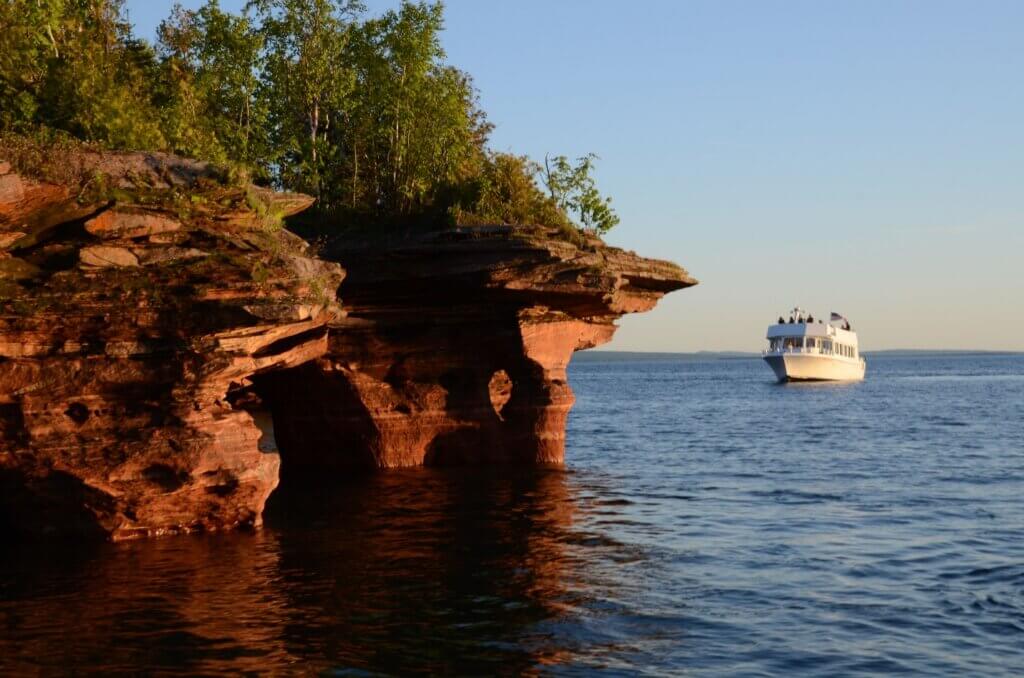 The most complete Apostle Islands adventure is the two and a half to three hour "Grand Tour", a 55-mile excursion that travels through the heart of the Apostle Islands archipelago. Its popularity stems from its visit to Devils Island, home to some of the most breathtaking rock formations and sea caves that honeycomb its northern shore.
Youth Discounts
Kids 6 – 12 years old can view the magnificent islands for 40% less than adults! Children under 5 and under get to ride the cruise for just $1. And, don't worry — all boats are equipped with restrooms.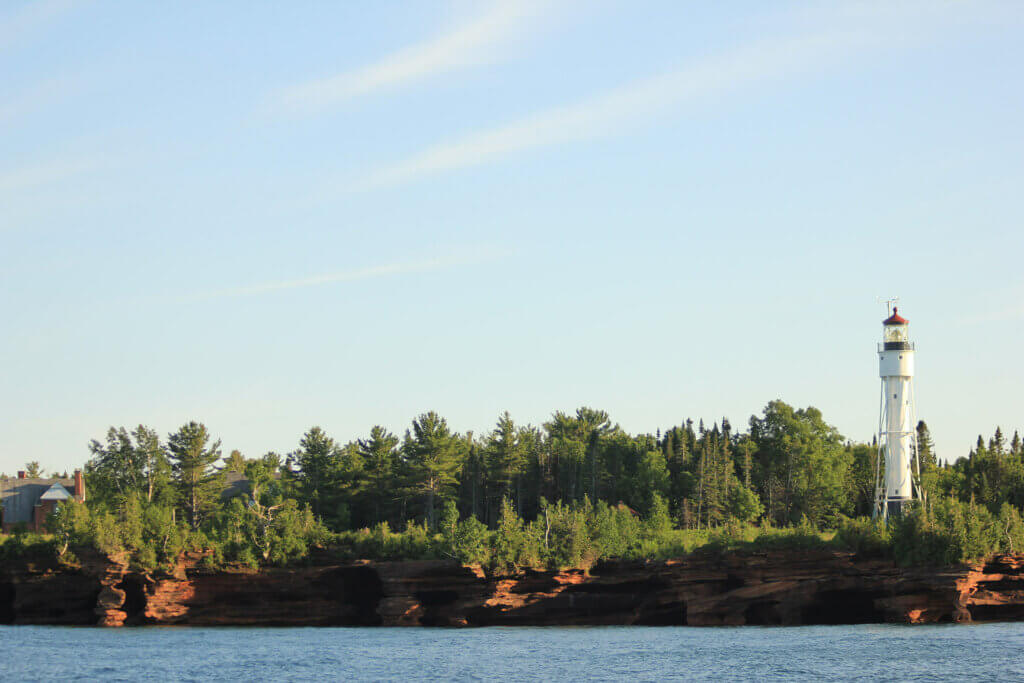 The route may vary due to weather conditions, so even if you've been on the tour before, you're likely to be able to see something new! However, you certain to see magnificent natural landscapes, the historic Raspberry and Devils Island Lighthouses, standing rocks, vast sea caves, and beautiful marine fauna on this unforgettable excursion.
Daily tours are offered from late May to mid-October.
Pick the Perfect Time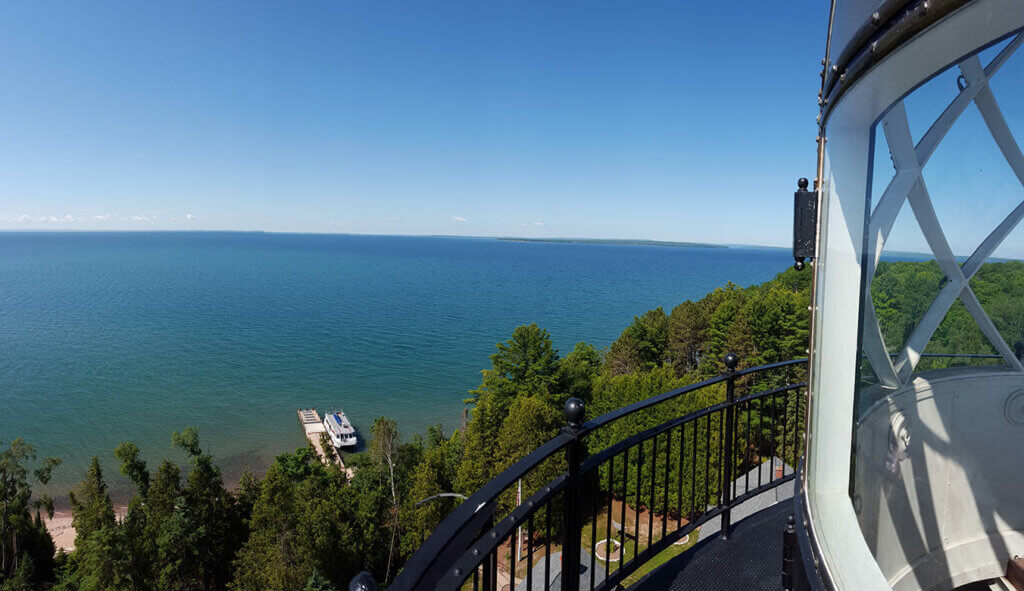 Choose from the Morning tour at 10pm and the Afternoon tour at 1:15pm. New for 2022 is the Evening Grand Tour, which now conveniently boards at 4:30pm. This gives passengers plenty of time to grab dinner before, watch a show at Big Top Chautauqua, or catch the last ferry to Madeline Island.
Of course, during Autumn in the Apostle Islands, the evening tour often gets dazzled by beautiful sunsets on the multicolored rocks!
---
Getting There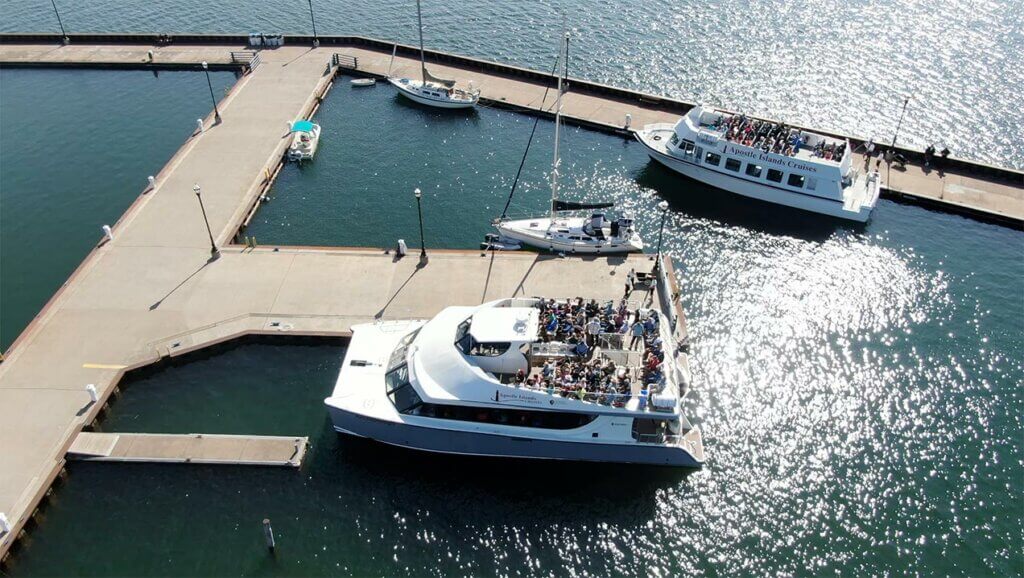 All tours depart from the city dock right in downtown Bayfield! Parking is available on all streets, with most of them offering free, daily parking. However, Rittenhouse Avenue and Front Street provide 2-hour parking only.
Since seating aboard all cruises is first-come, first-served, if you have a preference of where you sit, arrive 45-minutes to an hour prior to departure time.
---
Reservations: Plan Ahead of Time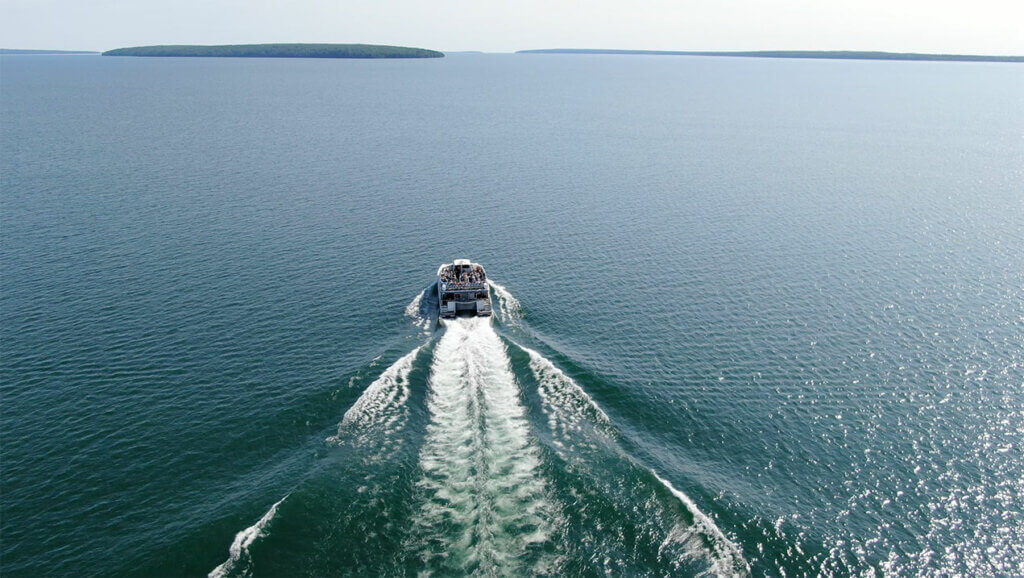 Reservations are highly recommended! Since tickets sell out regularly, especially during the weekends, planning ahead is key. Be sure to check availability 2-3 weeks ahead of your trip and purchase tickets as soon as possible.
---
Our Boats: Convenience at its Finest
Apostle Islands Cruises works closely to assist passengers with any particular needs or special requirements. The lower decks are handicap accessible on the Superior Princess and Archipelago, but there are stairs to the upper deck.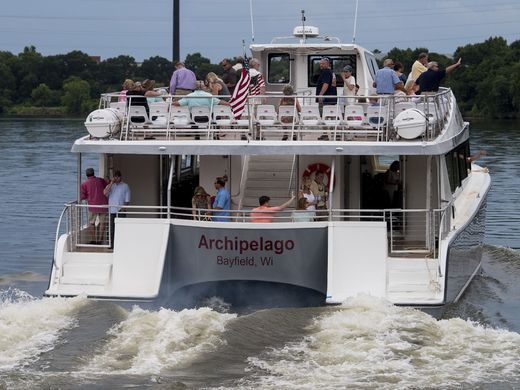 The boats are also equipped with both restrooms and concessions where beverages are available for a low fee.
---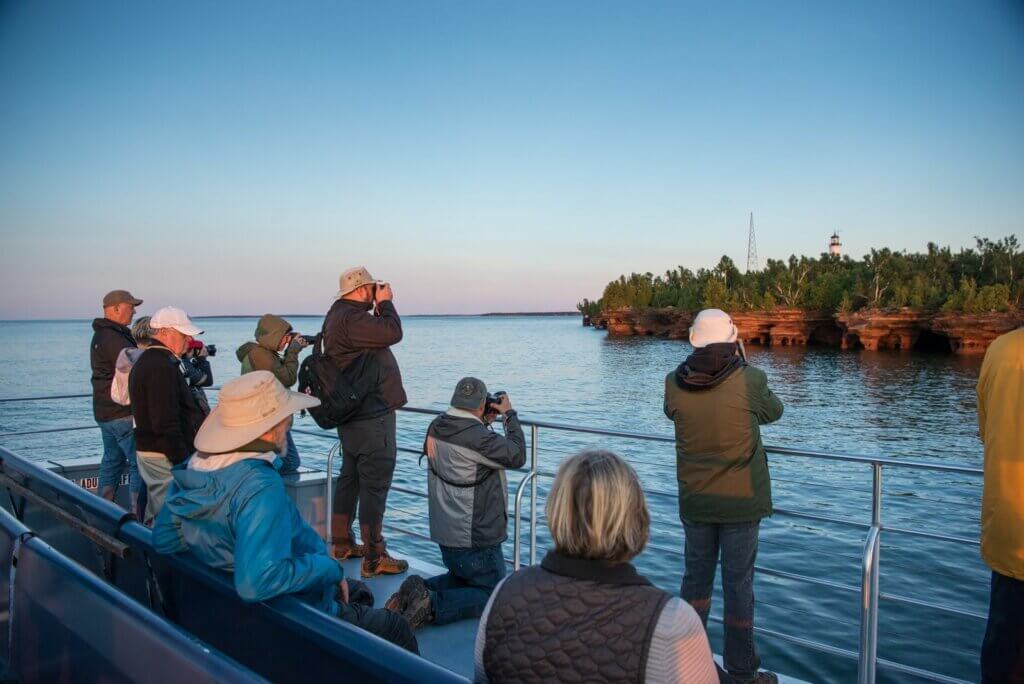 Refunds: What if the Weather's Bad?
You have up to one hour prior to departure to either transfer your tickets to another cruise depending on availability or receive a full refund. If we cancel a cruise due to weather, you will have the same options.
---
Are Pets Allowed?
Pets are not permitted aboard our cruises. In accordance with the ADA, service animals are allowed, however, this does not include emotional support animals or therapy animals.
---
What Should I Bring?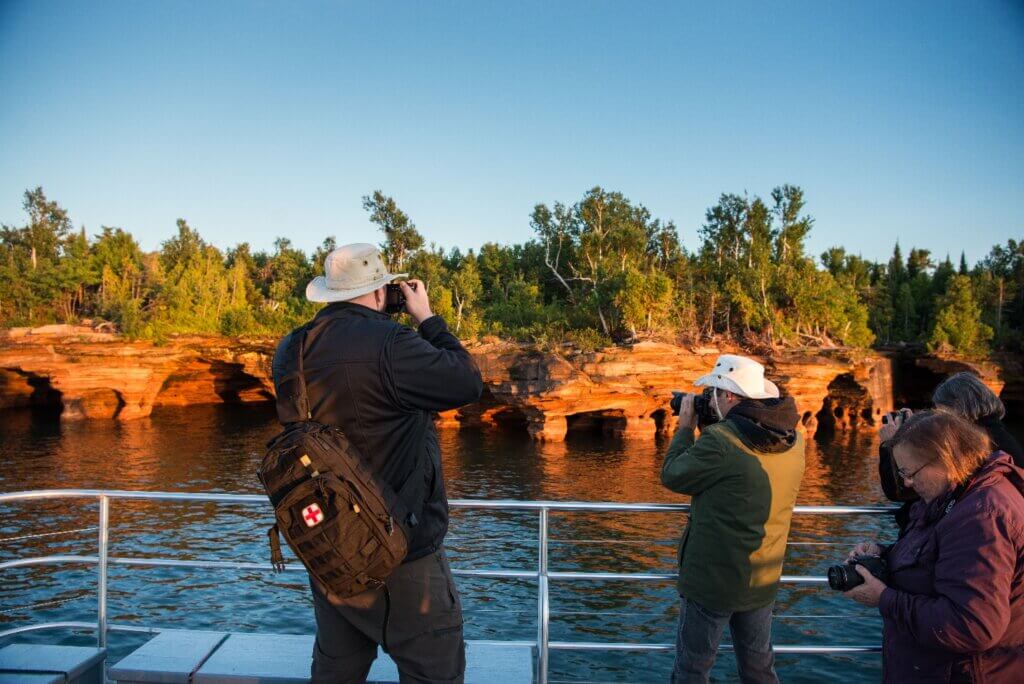 Since the temperature drops an average of 10-15 degrees on Lake Superior, bring plenty of layers to ensure your trip is a comfortable one. You're also welcome to bring along small coolers, snacks, and beverages.
And, of course, bring your camera!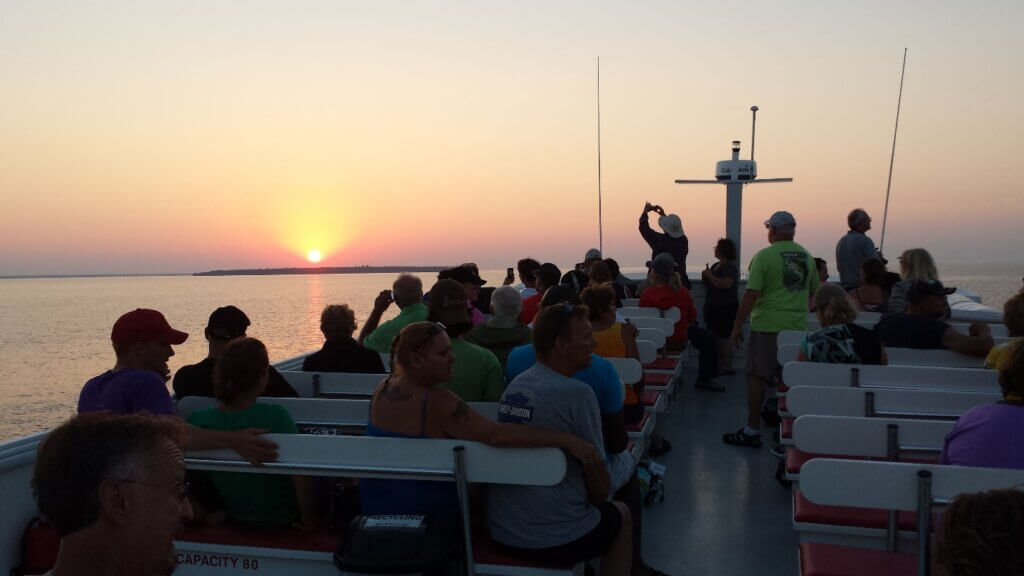 ---