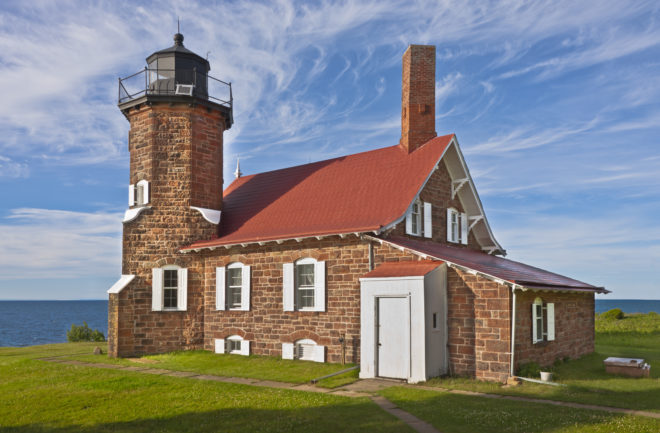 Sand Island Lighthouse
Built in 1881
Automated in 1921
Light moved to steel tower c.1933
Light moved back to lighthouse 1985
Still in service, guided tours available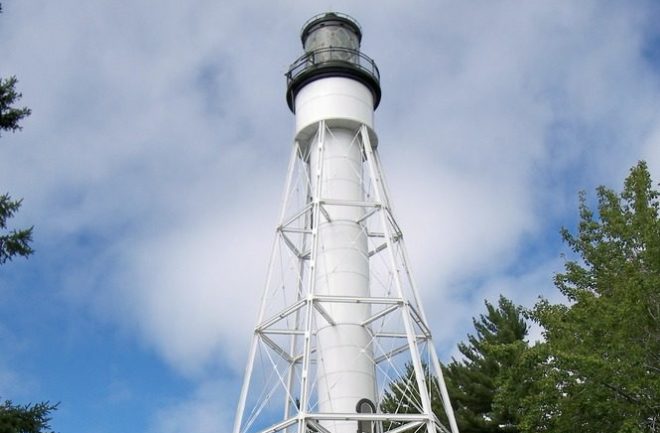 New Michigan Island Light Tower
Built in Pennsylvania in 1880
Dismantled 1918
Re-erected on Michigan Island 1929
Automated 1943
Still in service, guided tours available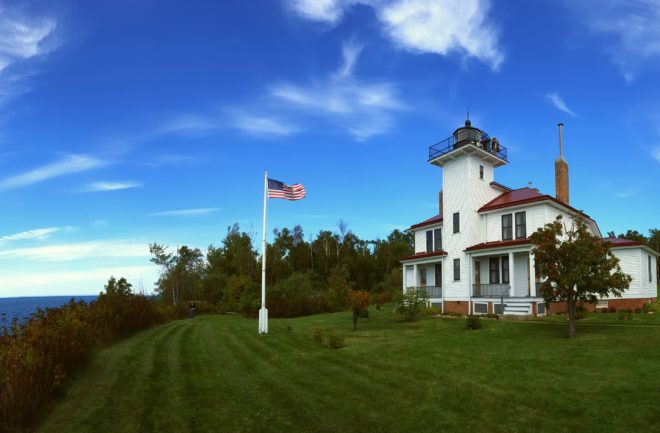 Raspberry Island Lighthouse
Built in 1862
Placed in service 1863
Enlarged 1906
Automated 1947
Light moved outside building 1957
Guided tours available
Shuttle boat schedule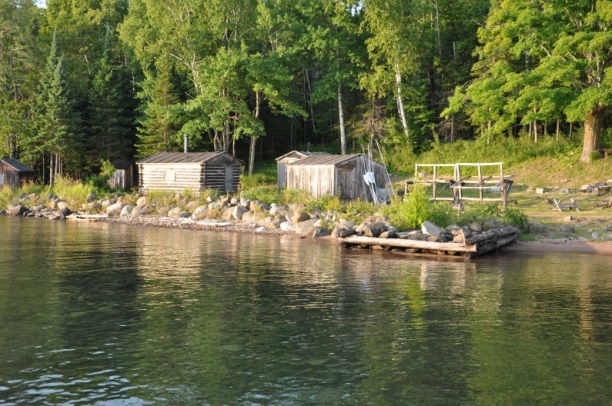 Manitou Island Fish Camp
Built in 1890's
Used as a camp for fisherman and a weekend retreat until the 1930's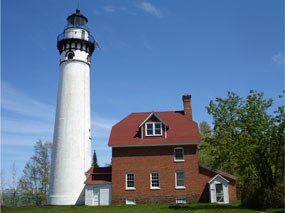 Outer Island Lighthouse
Built in 1874
Automated 1961
Temporarily closed to public access due to construction activity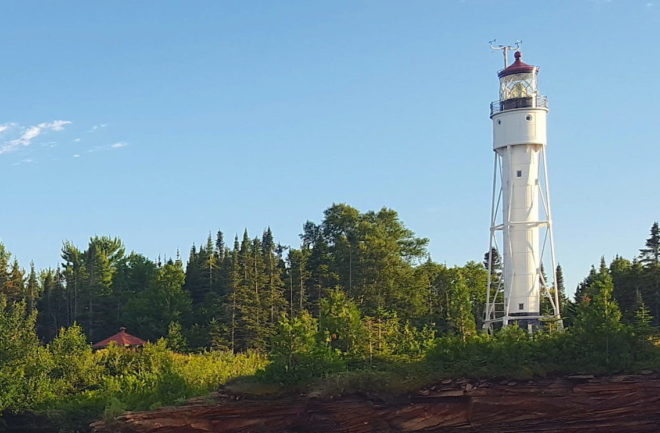 Devils Island Light Tower
Temporary tower built in 1891
Permanent tower built in 1898
Permanent tower placed in service 1901
External braces added 1914
Automated 1978
Lens removed 1989
Lens replaced 1992
Still in service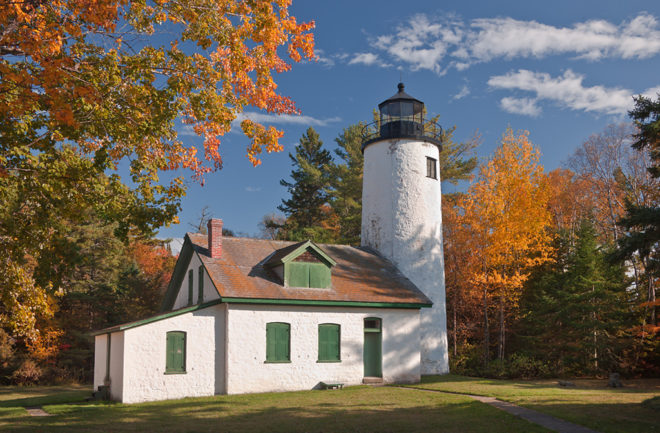 Old Michigan Island Lighthouse
Built in 1856
Place in service 1857
Abandoned 1858
Re-lit 1969
Retired 1929
Guided tours available
New museum exhibits open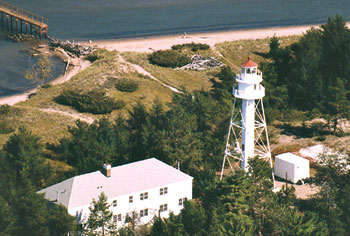 La Point Lighthouse, Long Island
Built in 1897
Automated 1964
Still in service, not open to public
COVID-19 Preparedness
Apostle Islands Cruises has worked diligently with local health officials to implement several COVID-19 preventative measures. Here are a few of the major changes we've made:
Frequently-touched surfaces on the boat will be disinfected before and during each cruise.
Several other measures are being taken by our staff before and after you visit us. For any specific questions or for more information on our plan please call our office or email us at info@apostleisland.com
Reservations, Refunds & Seating?

Reservations are highly recommended! We are anticipating a busy 2023! After purchasing tickets on our regularly-scheduled cruises you have up to one hour prior to departure to either transfer your tickets to another cruise or receive a full refund. If we cancel a cruise due to weather you will have the same options. All seating on all cruises is first-come, first-served.
Where can I park?

Parking is available on all streets in Bayfield. Rittenhouse Avenue and Front Street provide 2 hour parking only, most side streets in downtown Bayfield offer free, daily parking.
Is the boat handicap accessible?
The Apostle Islands Cruises team works closely to assist customers with any particular needs or special requirements. The Lower Decks are handicap accessible on the Superior Princess & Archipelago.
*Please note that there are stairs to the upper deck. For inquiries to best serve special needs, please email us at info@apostleisland.com or call 1-800-323-7619 at least 24 hours in advance and we will do our best to accommodate you.
Are there restrooms on the boats?
Yes, all boats are equipped with restrooms.
Do you accept credit cards?
We accept MasterCard, Visa, & Discover for ticket purchases. Concessions on all of our boats only accept cash.
How long do the cruises last?
The Grand Tour- approximately 3 hours.
Lighthouse Tours- customers are out in the islands for approximately 4 hours total. Approximately 2 hours at the Lighthouse.
Stockton Day Hiking- customers are out in the islands for approximately 4 hours total. Approximately 1.5 hours on Stockton.
Camping- based on your schedule!
Stockton Island Hiking & Michigan Island Lighthouse Tour: approximately 4.5 hours
Raspberry Island Lighthouse Tour: approximately 4 hours
*Please note that all tour routes and lengths can be modified due to weather.
Can we bring our pets?
We do not allow any pets on board our cruises. In accordance with the ADA, service animals are allowed, however this does not include emotional support animals or therapy animals.
Camping, Lighthouse & Shuttle questions
We will be operating the Camping and Lighthouse tours June 24th-September 2nd this season.
What should/can we bring?
Typically, air temperature is about 10-15 degrees cooler out on the water. It's always a good idea to have an extra layer of clothes.
We sell beverages on board the boat. We do allow passengers to bring their own food/beverages in a small personal cooler. Alcohol is allowed, we just ask that you behave yourselves!