While Wisconsin's Apostle Islands boast fun-filled activities, adventure seekers have even more to look forward to in 2022 as several popular tours are back after a two-year hiatus.
From touring historic lighthouses, camping on secluded islands, to hiking along the national lakeshore, here are the top reasons you need to visit the Apostle Islands and Bayfield area this year:
Approximate cruise length: 2 ½ hours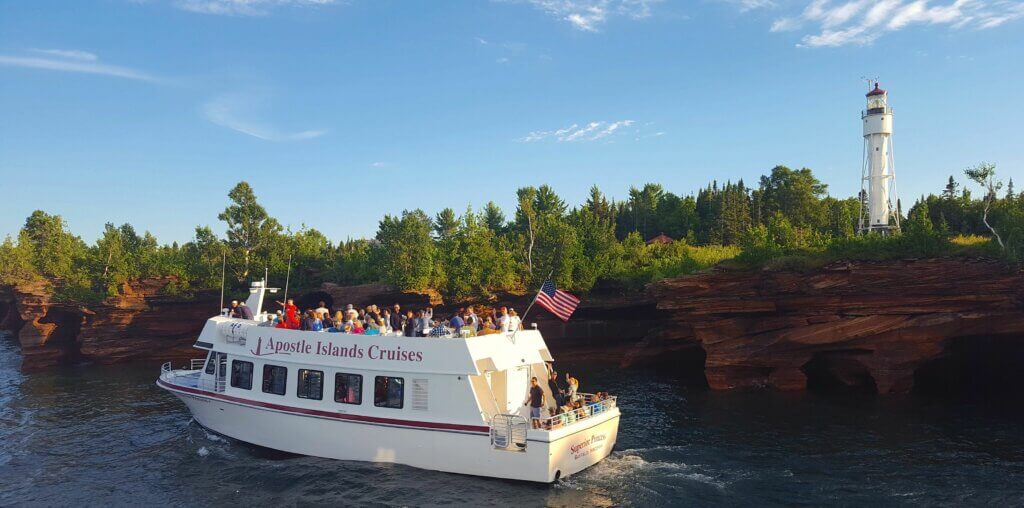 The best way to see the gorgeous archipelago is on the water! Apostle Islands Cruises' evening Grand Tour now conveniently boards at 4:30 p.m., giving passengers plenty of time to grab dinner, watch a show at Big Top Chautauqua, or catch the last ferry to Madeline Island.
Approximate cruise length: 4.5 hours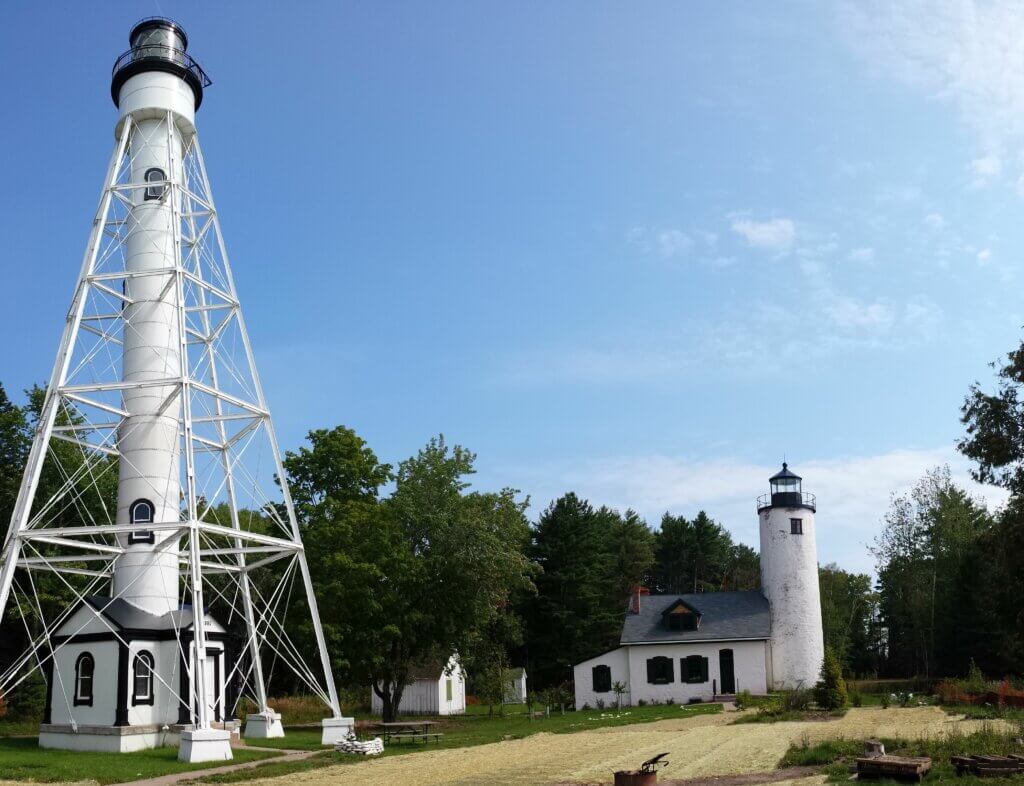 Explore the unique, side-by-side Michigan Lighthouse after a nice boat ride along the Lake Superior shoreline. Park Service staff will guide you through the grounds, where you can climb up the 120′ tower for a spectacular view of the Apostle Islands.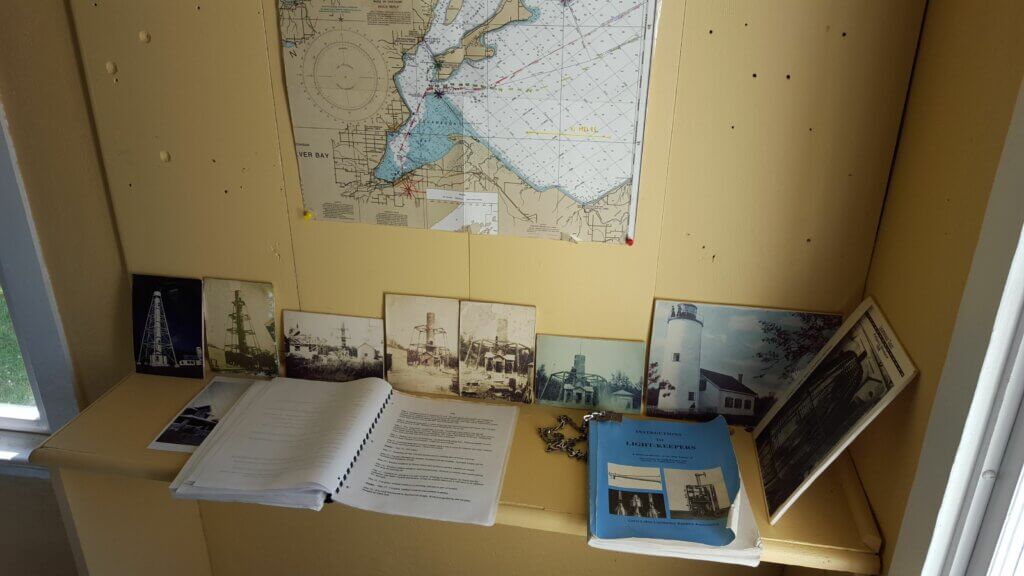 Approximate cruise length: 4 hours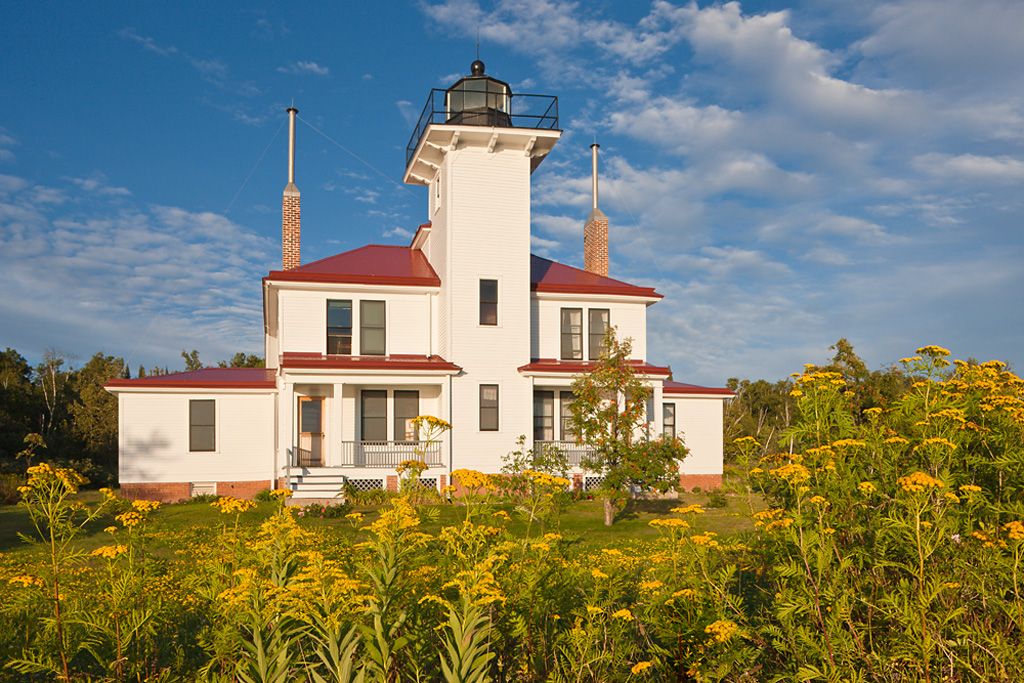 Step back in time on a guided tour of the historically preserved Raspberry Island Lighthouse. Close to the mainland, the island is a popular destination for skilled sea kayakers and private boaters who are prepared for the challenges of the big lake.
Approximate cruise length: 4.5 hours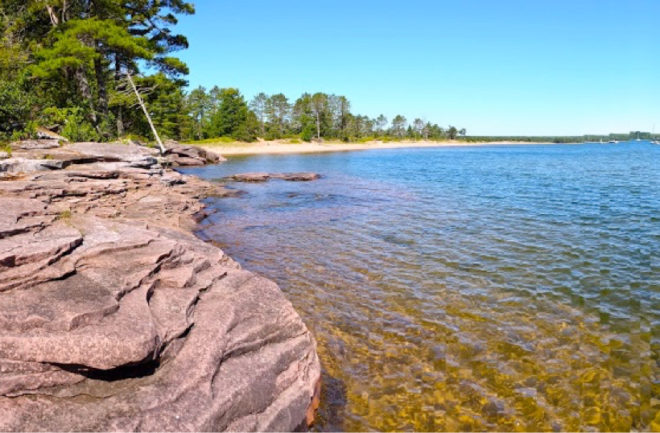 Explore the beaches on beautiful Stockton Island, where the sand shines and nature flourishes. The island offers miles of gorgeous trails for those that want the perfect day trip. Otherwise, bring your tent and spend the night!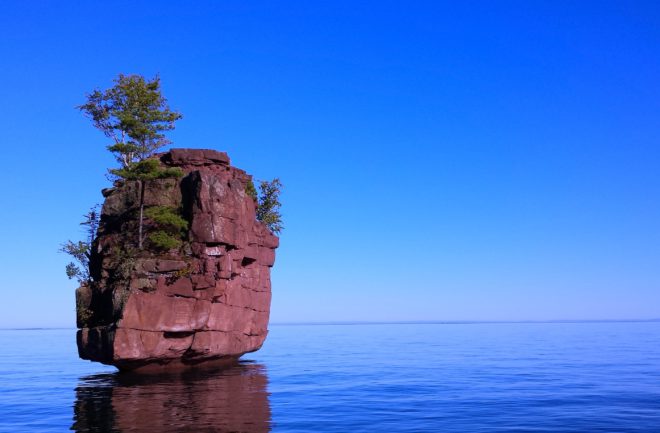 5. Sleep Under the Stars at Oak Island
Enjoy miles of hiking trails, beaches, and starry skies on Oak Island! Campers depart Bayfield on Tuesdays, Fridays, Saturdays & Sundays at 2:15 pm and are dropped off and picked up on the shuttle's way to Raspberry Island.
Admire thousands of blooming daffodils, gorgeous roadside lupine, and dozens of apple orchards during Bayfield's celebration of spring from June 3 – 12.
Bayfield's Concerts by the Lake series take place every Tuesday from June 21 to September 6 in Memorial Park, with music beginning at 7 p.m. The concerts are free and open to the public, with guests welcome to bring blankets or lawn chairs with them.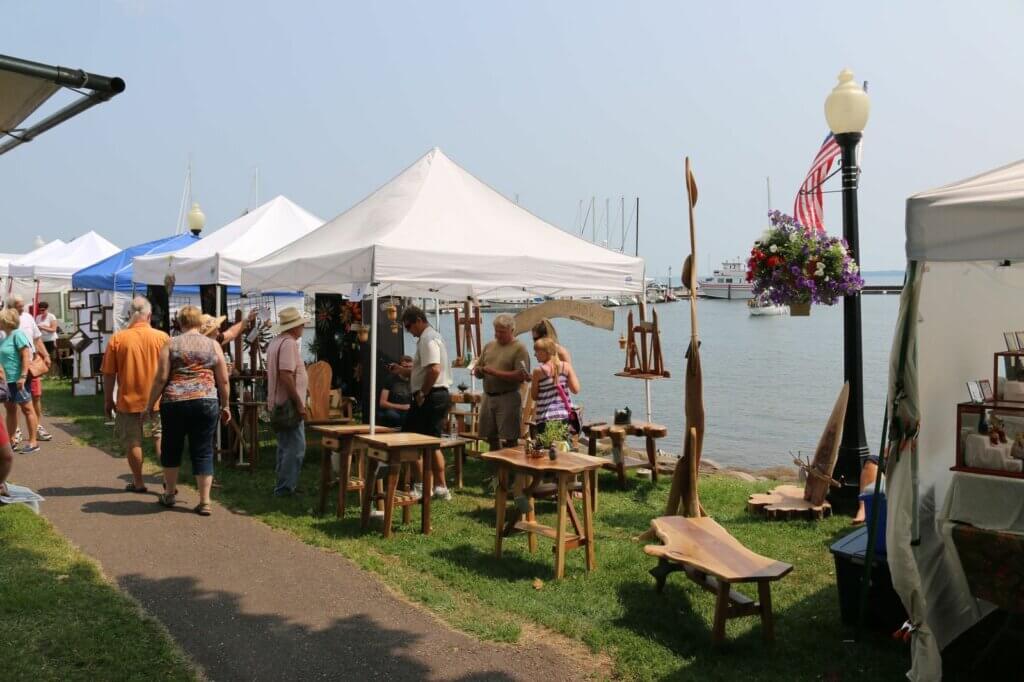 At the Festival of Arts Gallery Tour in downtown Bayfield, visitors will find a unique selection of pottery, painting, jewelry, sculpture, glassworks, wood carvings, photography and more. The event will be held in Memorial Park in downtown Bayfield on Sept. 10 and 11.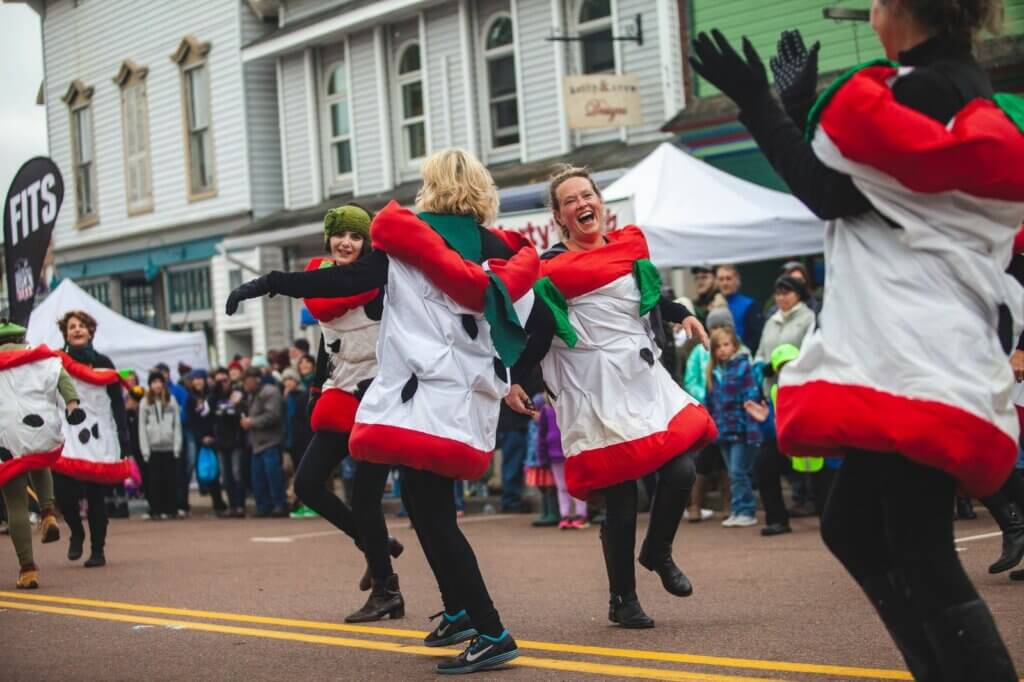 The Bayfield Apple Festival is by far the area's most popular event, drawing more than 50,000 people to pick their own apples and sample endless apple treats offered by numerous vendors. This year's festival will take place downtown on Oct. 7 – 9.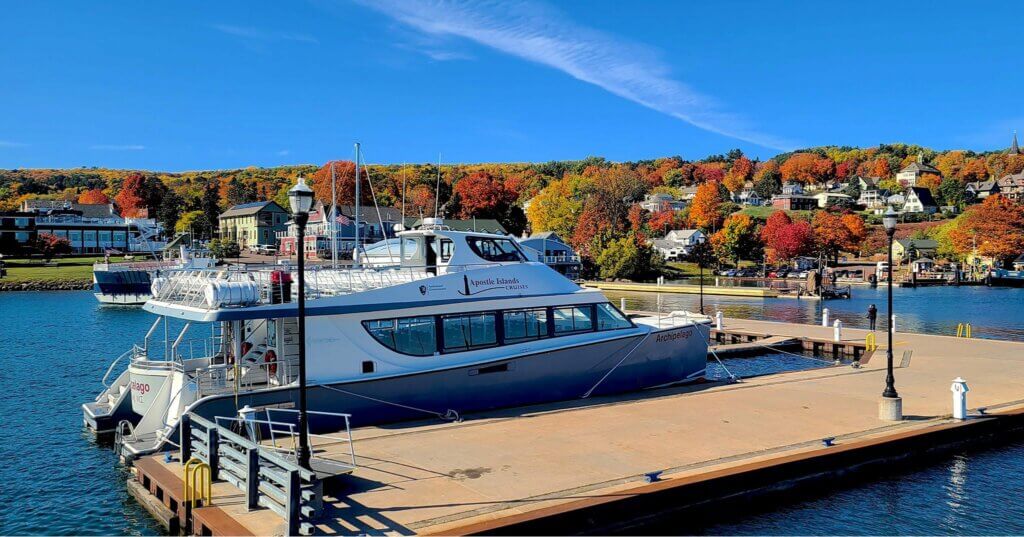 Although the Apostle Islands National Lakeshore can be explored year-round, fall is especially stunning. The rural archipelago and its cliffs are lined with treetops lined with vibrant hues of red, yellow, and orange. Apostle Islands Cruises offers tours until mid-to-late October!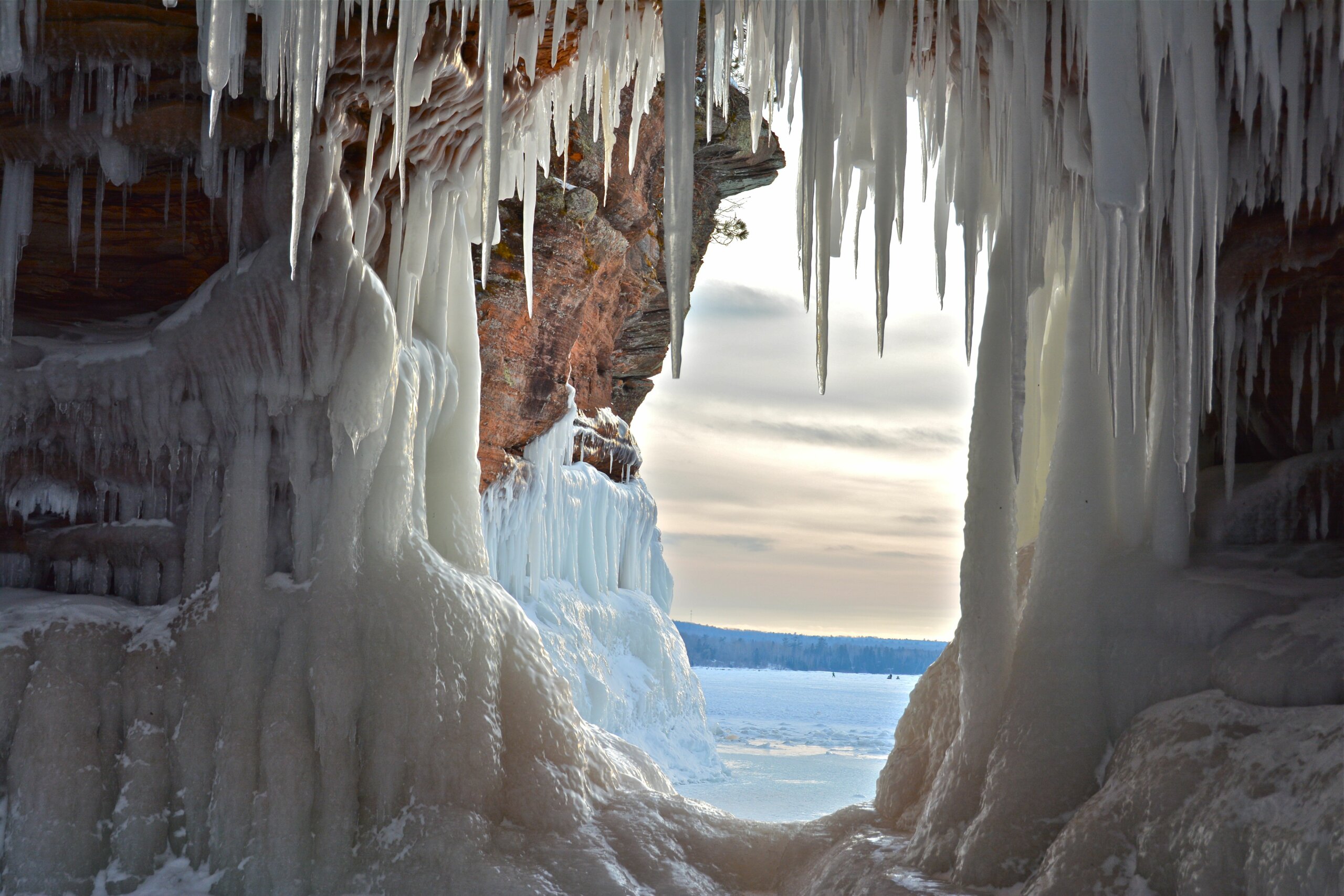 The ice caves of the Apostles have developed quite a reputation over the years as a "bucket list" winter activity. The unique beauty of these formations is unmatched. However, use caution and always check with the National Park Service on current conditions before you make the trek as it can be dangerous.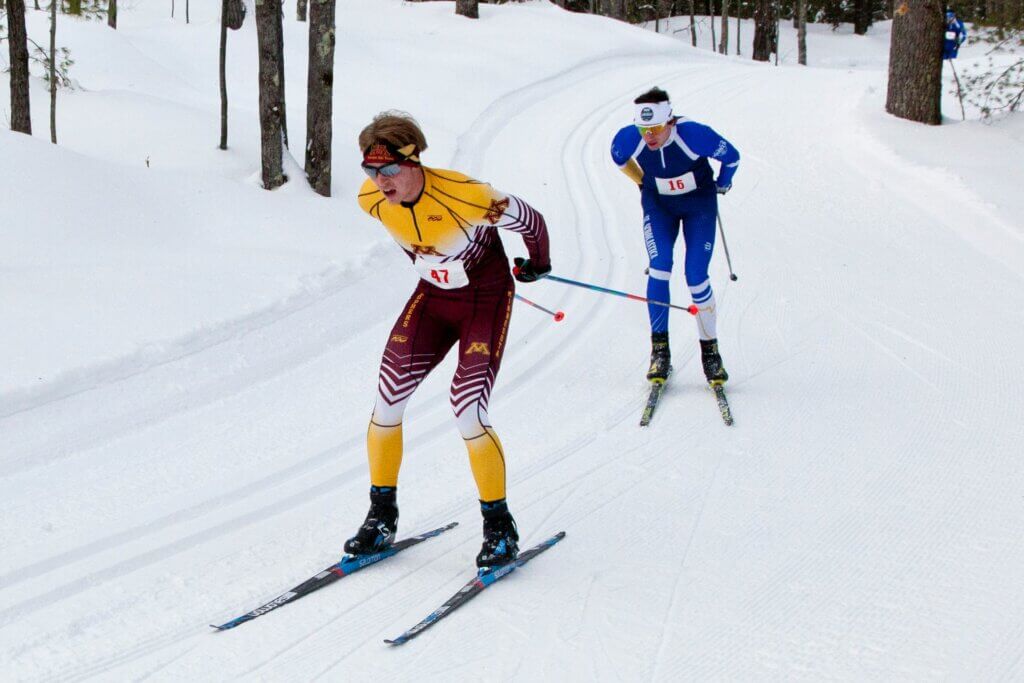 Another fun wintertime activity – skiing! Overlooking Lake Superior and the Apostle Islands, Mt. Ashwabay offers 12 alpine runs spanning over 65 acres and miles of cross-country trails for all skill levels.
Whatever adventure you choose, be sure to plan ahead. Book your trip today.