Although the Apostle Islands National Lakeshore can be explored year-round, Fall is especially stunning. The rural archipelago and its cliffs are lined with treetops lined with vibrant hues of red, yellow, and orange.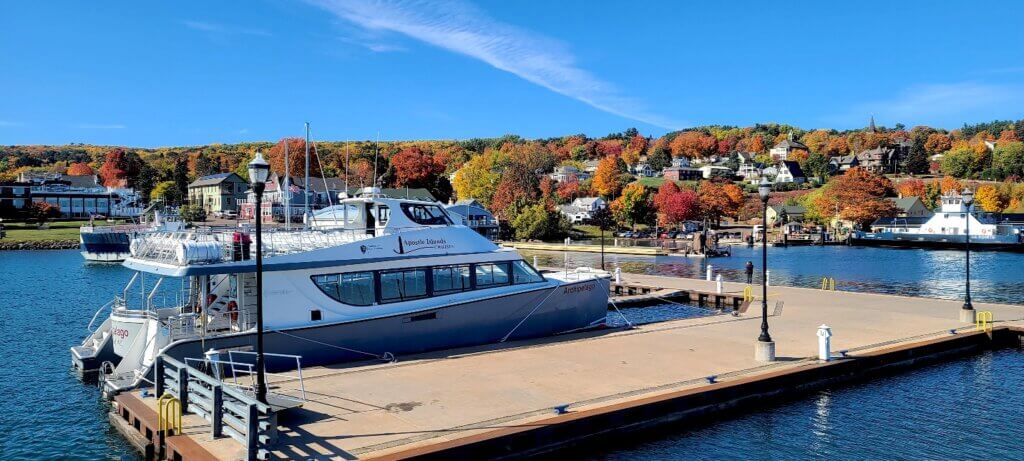 Nestled along 12 miles of Lake Superior shoreline near Bayfield, Wisconsin, the national lakeshore offers some of the best sights of the world. It's made up of 21 islands, sea caves and cliffs, and the largest concentration of lighthouses in North America.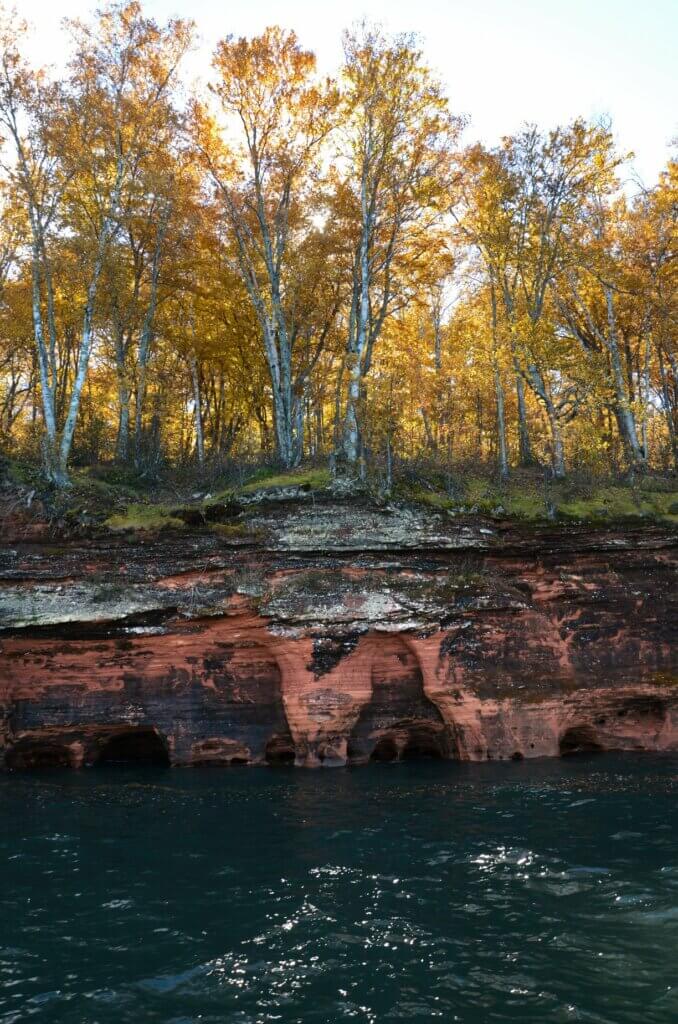 Whether you stop by one of the many wineries, try local fare, explore the shops, or adventure into the great outdoors, the Bayfield area has attractions everyone is sure to enjoy:
---
Tour "the Apostles" by Boat
With boat tours operating well into the fall season, this is a perfect time to take the opportunity to check out the crown jewels of the big lake!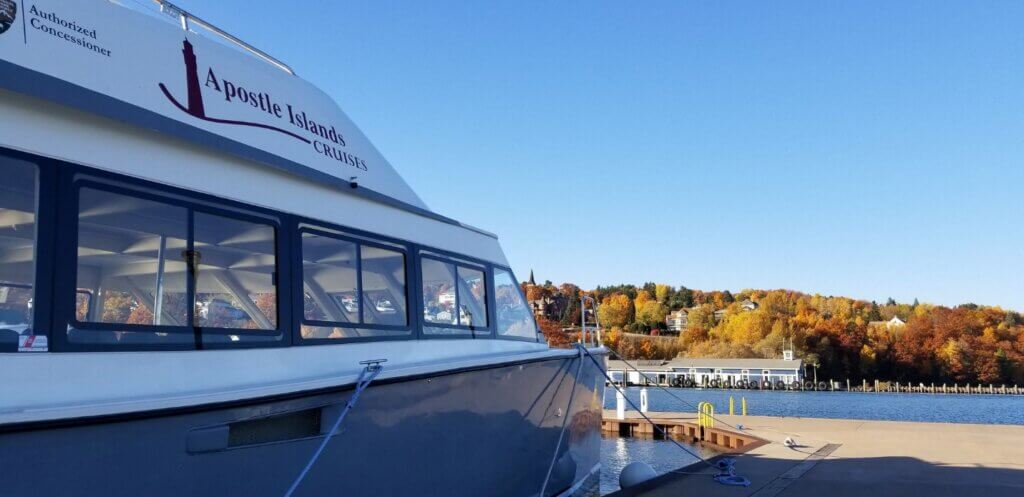 With fall colors peaking anywhere from late-September to mid-October, cruising among the Apostle Islands National Lakeshore provides a wonderful way to view the seasonal foliage.
---
Check Out Historical Lighthouses
Since the mid-1800s, the navigational beacons have guided boats around the islands. Six of the lighthouses were listed as a group on the National Register of Historic Places in 1977 under the name Apostle Islands Lighthouses.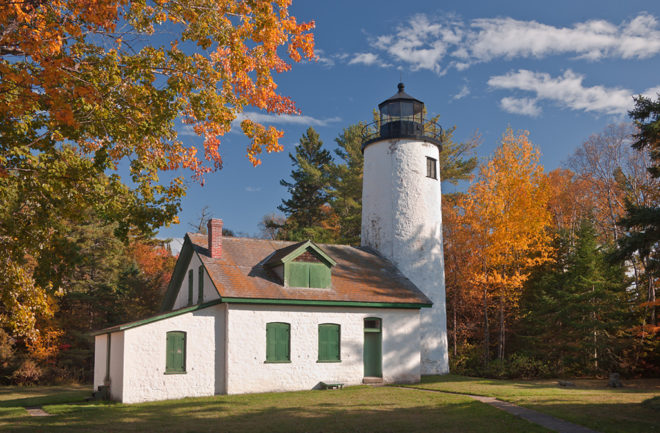 While the National Park Service offers tours of some of the structures, people often enjoy the views best by water and aboard an Apostle Islands Cruises tour.
---
Hit the Trails Through Colorful Trees
Although the Apostles are best viewed on the water, the Bayfield area offers miles of adventurous hiking and biking trails for all skill levels.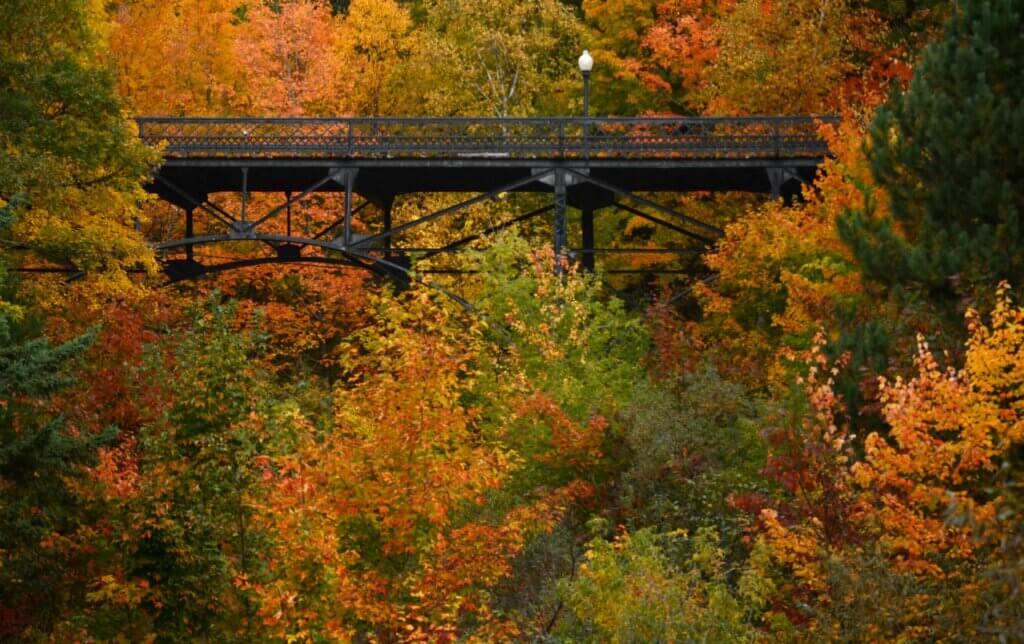 Walk one of many self-guided trails and see a vast array of nature and wildlife sure to make you feel at ease with life's everyday worries.
---
Celebrate Autumn at Bayfield's Apple Festival
Further fun includes the Bayfield's Apple Festival – a great way to commemorate the season. It's been touted by USA TODAY as one of the nation's 10 Best Fall Harvest Festivals and by Wisconsin Trails Magazine as Wisconsin's Best Festival.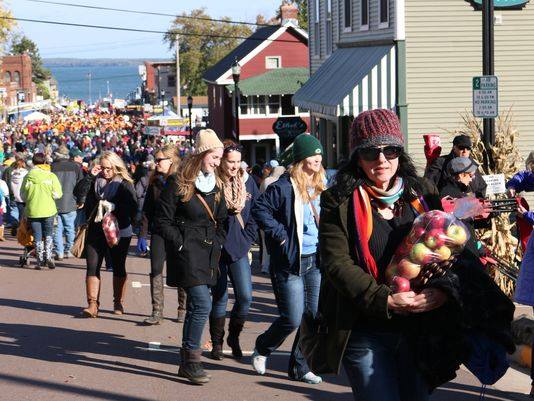 Tour various orchards and wineries, peruse fine arts and crafts while sampling local foods, dance to live music, and enjoy a variety of many other attractions at this event that draws thousands from the region. The festival starts the first Friday of October.
---
Paddle Along the Lakeshore
The Magic of Apostle Islands in Fall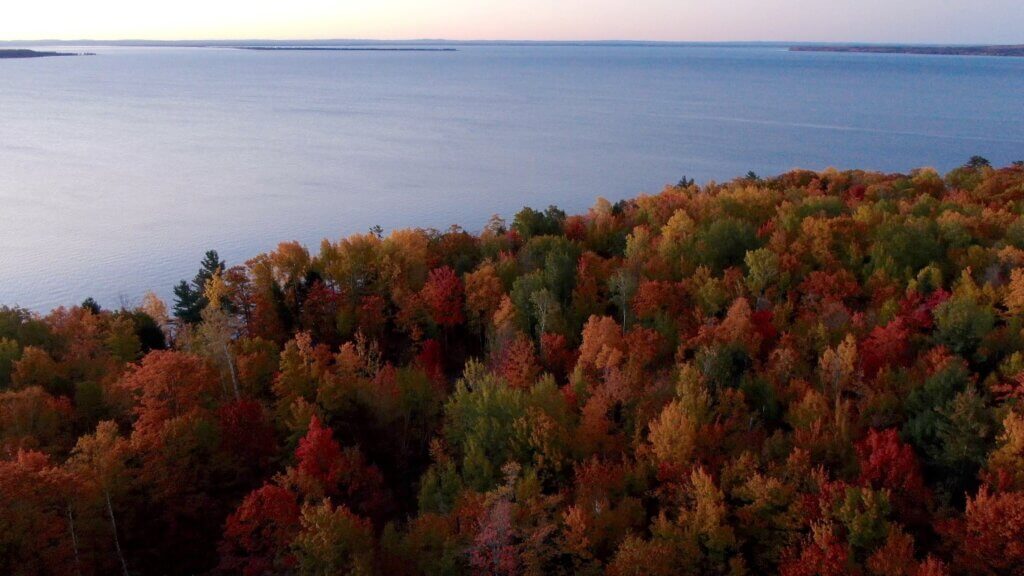 You won't want to miss the amazing sights of the Apostle Islands this fall. Book your trip today.
Tip: As the fall color season nears, be sure to check out Bayfield Chamber of Commerce's Fall Color Report and Wisconsin's Department of Natural Resources website to keep up with the fall color report in the area. Reports are updated regularly toward the end of the summer season.